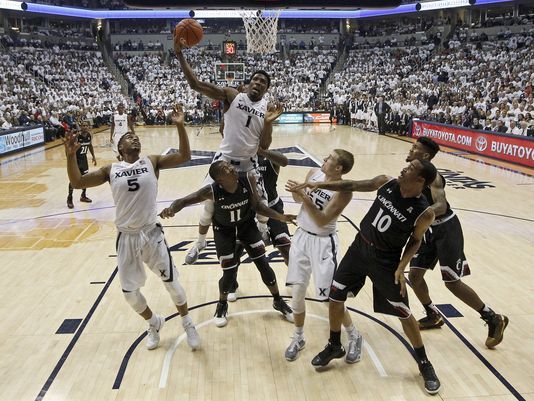 The complete Xavier men's basketball schedule's been available for weeks, but now fans know the promotional, giveaway and halftime performance schedule, too.
The schedules feature fan-favorite halftime acts and a must-have bobblehead for die-hard Muskies fans.
The 2017-18 season will see fan-favorite halftime shows "Quick Change" and Red Panda return to the Kohlhepp Family Court.
Red Pana recently featured on an episode of NFL running back Marshawn Lynch's "No Script" show.
Just as the athletic department arranged for in 2015-16, fans are slated to receive a white-out tee for the Dec. 2 Skyline Crosstown Shootout against the University of Cincinnati (Red Panda will perform at halftime of that game, too).