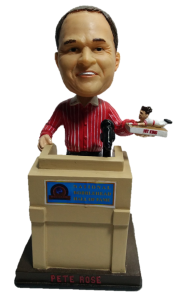 Don't miss out on the "Hit King" Pete Rose's appearance in Milwaukee on Sunday, November 5, 2017 at PopCon Milwaukee! This is a rare appearance for Pete Rose in Milwaukee, so you won't want to miss out.
Pete's bobblehead will become the first to be inducted into the National Bobblehead Hall of Fame and Museum at a ceremony and Q&A session to be held at noon. The ceremony will be open to all PopCon attendees as space permits. Pete will also be available for autographs during the duration of the show on Sunday, which is from 10:00am to 3:00pm. Fans in attendance will also be able to purchase the Pete Rose Hall of Fame Induction bobblehead for $30 each.
Presented by Mears Online Auctions, PopCon Milwaukee is back for the third straight year, and will be the biggest pop culture convention to ever come to the Midwest! Pete joins a lineup of pop culture, sports and comic celebrities who will make an appearance at PopCon Milwaukee on November 4th and 5th, 2017.
PopCon Milwaukee is held at the Crowne Plaza Hotel & Convention Center in Milwaukee, Wisconsin. Admission is only $10 and includes both days of PopCon, with tickets only available at the door. Autographs are available for an added cost.
PopCon Milwaukee is the Midwest's largest gathering of quality dealers, major celebrity guests, and specialized programming. Sponsored by MEARS Online Auctions, PopCon Milwaukee provides an affordable convention experience combined with the social aspect of collecting. For more information, visit the PopCon website.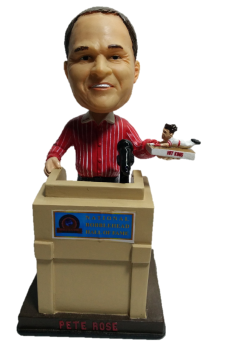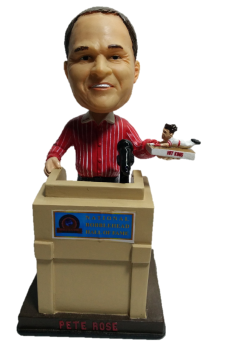 Autograph prices for Pete Rose are as follows:
Cards, 8×10's, Baseballs: $65
I'm Sorry I bet on Baseballs $85
Lithographs: $85
Bats, Jerseys, Gloves, Caps: $99
Inscriptions: $20
Free Photo Op With Purchase of Autograph