January 22nd through April 30th, 2016
RedLine Milwaukee, located at 1422 North 4th Street in Milwaukee, and The National Bobblehead Hall of Fame and Museum teamed up to bring Milwaukee the first glimpse of the future museum in an unforgettable exhibition: Bobbleheads: Real & Fantastical Heroism. 
Open from January 22nd to April 30th, 2016 this exhibition was free and open to the public. Show hours wereThursday 10am-7pm, and Fridays & Saturdays from 10am-3pm. Our public opening on January 22nd coincided with Gallery Night, which took place from 6pm-9pm.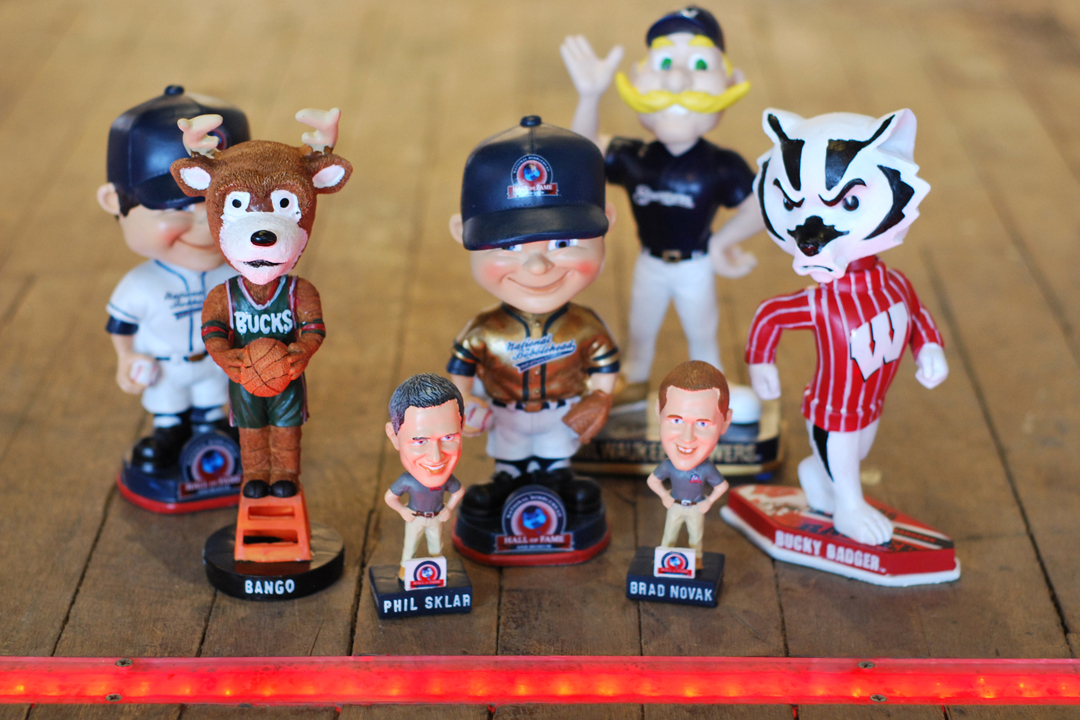 In a world that is changing to place more value on the creative class and places for makers, Redline Milwaukee features exhibitions that pay homage to artists who make everyday a makers day. Bobbleheads: Real & Fantastical Heroism was an integral part within Redline Milwaukee's 2015-2016 exhibition series and was the perfect exhibit to start the conversation about the changing world of art, exploring the increasing emphasis and value placed on the creative class and places for makers. With a focus on heroes, these exhibitions examines human subjects, natural environments, and objects working in collaboration.
Bobbleheads: Real & Fantastical Heroism offered an opportunity to establish the historical and education curriculum. Educational curriculum, workshops and public programming at Redline Milwaukee examined the important role artists played in crafting cultural identity through story telling.
Location
RedLine Milwaukee is conveniently located at 1422 N. 4th St. just a few blocks north of the Bradley Center. There is ample free street parking on both sides of 4th St.
National Bobblehead HOF and Museum Store
The HOF and Museum Store at RedLine featured a large selection of bobbleheads, memberships and merchandise.