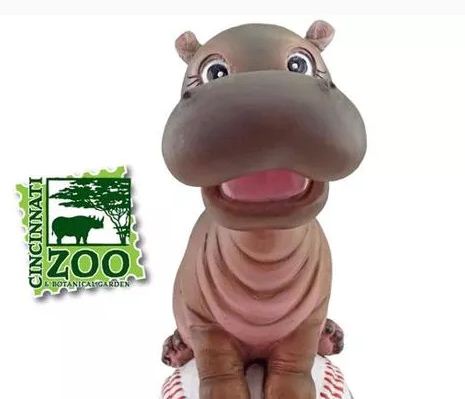 Did you miss Tuesday's Reds game, more importantly, did you miss out on the Fiona bobblehead?
Fiona fans can order the bobblehead on Ebay, where they're getting bid on for about $40. The Fiona ticket package cost between $80 – $25 and included the bobblehead and a coupon for a cheese coney.
More: Cincinnati Reds ride Sal Romano's arm, Joey Votto's bat to a 9-5 win over Detroit Tigers
More: Joey Votto shoos away bird, hits grand slam
The ticket also included an opportunity to walk in the pregame zoo parade, where Fiona was sadly not in attendance.
Luckily for Fiona lovers near and far, the internet exists. The hippo joins a slew of historic Reds bobbleheads for sale on Ebay.
The MLB shop also gives fans an opportunity to buy bobbleheads but not Fiona. The bold print at the bottom of the Fiona package page said, "This limited edition bobblehead is only available through this offer, while supplies last."