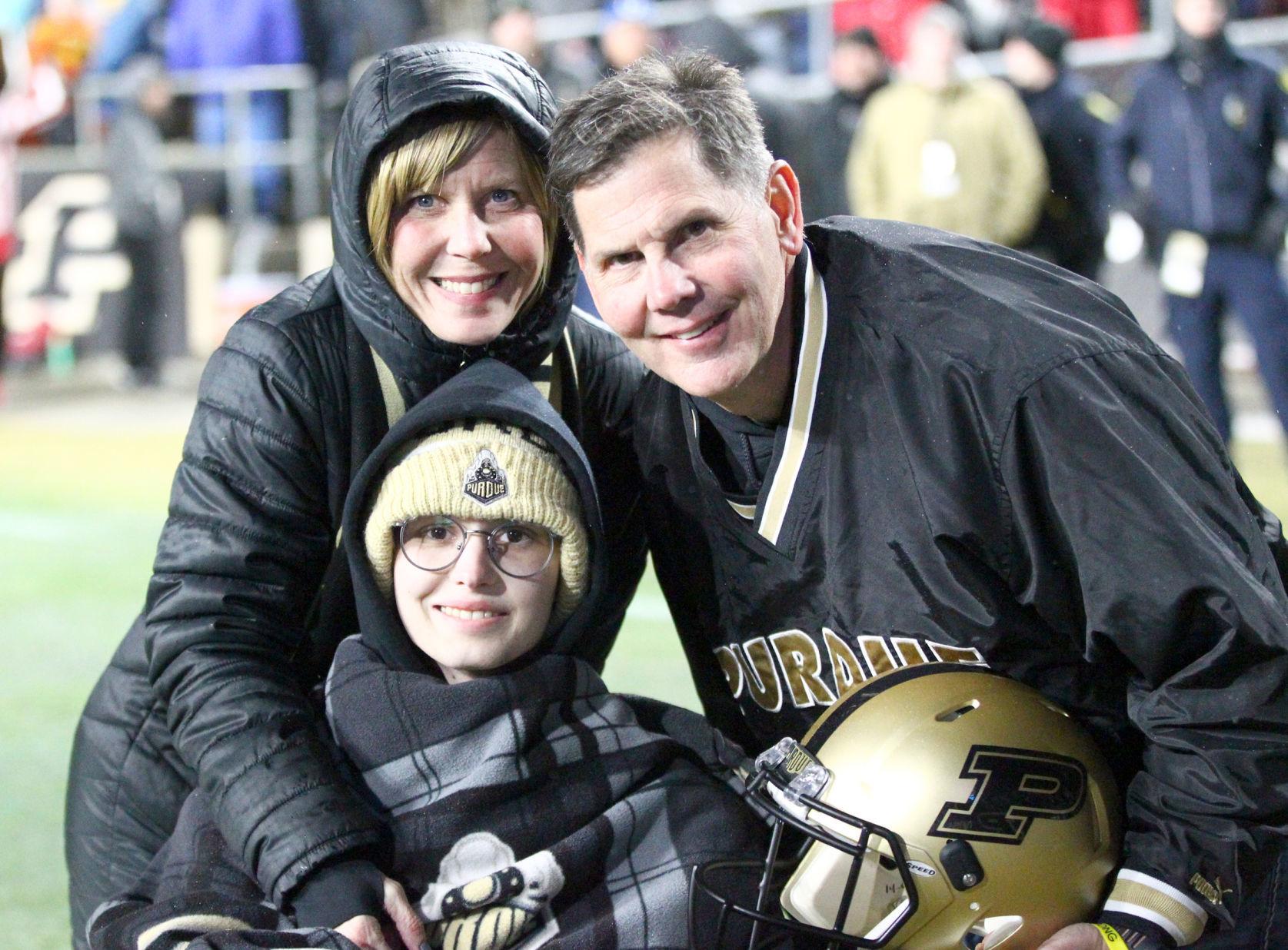 HJ photo/William J. Ray
Tyler Trent is pictured with his parents, Kelly and Tony Trent, along the sideline during the Purdue-Wisconsin game.
WEST LAFAYETTE — While members of his favorite college football team haul in Big Ten awards for their success on the field and in the classroom, Tyler Trent is earning some recognition for himself.
Trent, 20, a Purdue University graduate, Boilermaker football superfan and honorary team captain who has a rare form of bone cancer, will be presented with the 2018 Disney Spirit Award.
The award is presented each year by Disney Sports to college football's most inspirational player, coach or figure. According to a press release from Disney Sports, Trent "has inspired a football team and thousands of fans nationwide with the courageous way he has faced his cancer diagnosis."
With him will be ESPN College GameDay's Chris Fowler, Lee Corso, Kirk Herbstreit, Desmond Howard, Maria Taylor and Tom Rinaldi, who brought Trent's story to a national audience Oct. 20 prior to the Ohio State game in which Trent predicted a Purdue victory. Purdue won rather easily, 49-20.
On Wednesday, Trent was the recipient of the Sagamore of the Wabash, an honorary award given to Hoosiers who have rendered distinguished service to the state or to the governor. It's one of the highest honors given by the state of Indiana.
Trent was presented the award during Riley Children's Foundation's "Be The Hope Now" campaign launch luncheon in Indianapolis.
Trent discovered he had a terminal bone cancer after breaking his arm while in high school. In 2014, his right arm was removed from elbow to shoulder and replaced with titanium. Three years later, doctors found cancer in his pelvis.