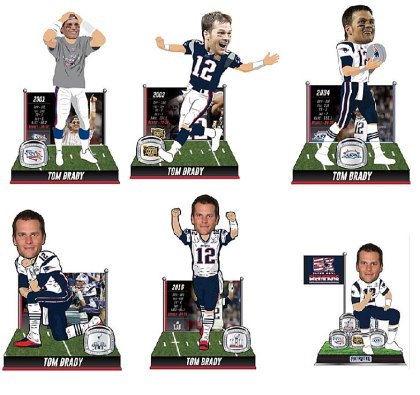 BOSTON (CBS) – If you've ever wanted Tom Brady to join your collection of bobbleheads, your time has come.
The National Bobblehead Hall of Fame and Museum unveiled six new Brady bobbleheads Friday commemorating his five Super Bowl titles.
You can pre-order them online in the Hall of Fame and Museum store.
They cost $35 each or you can buy all six for $200.