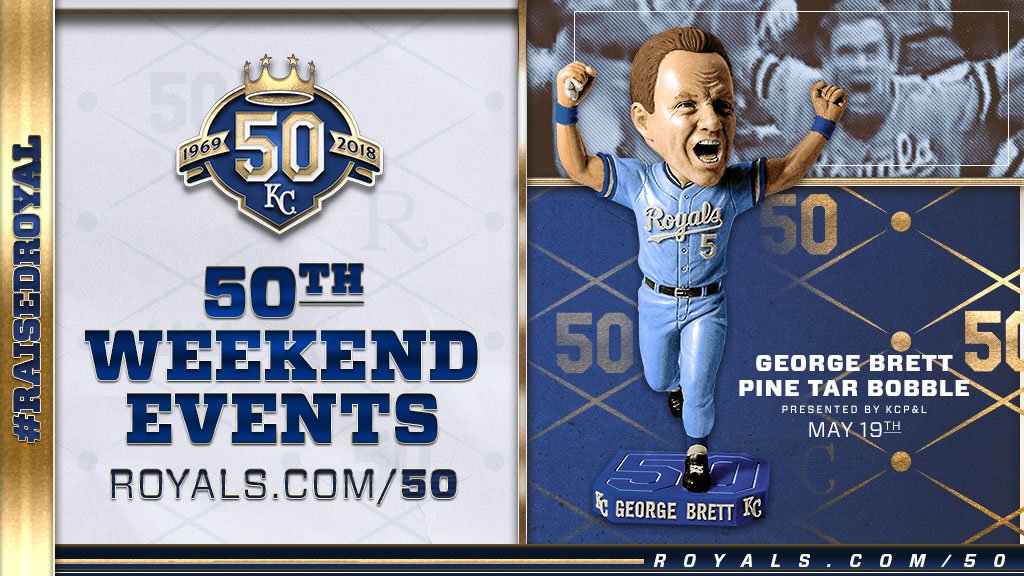 KANSAS City, Mo. — It's one of the most memorable moments in Royals history and now the pine tar incident will become a bobblehead.
On Thursday, the Royals unveiled the team's promotional schedule and it includes a George Brett pine tar bobblehead. On May 19 against the New York Yankees, the first 20,000 fans will receive the giveaway.
Other giveaways include a Royals 50th season tote bag on April 28 and a 50th season hooded sweatshirt on Sept. 29.