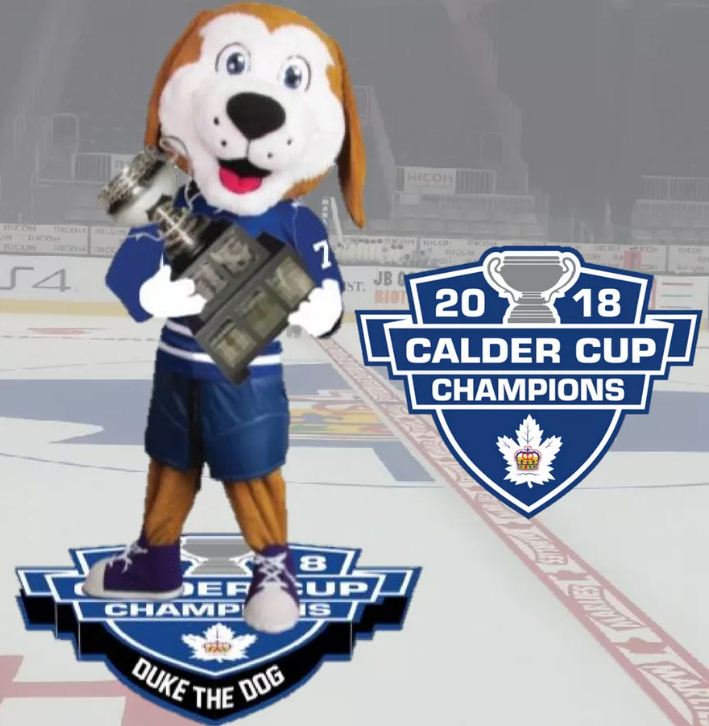 One month ago, the Toronto Marlies became the first men's pro hockey team to win a championship since the Toronto Maple Leafs in 1967, adding to a wild year for sports teams at Exhibition Place; which also saw BMO Field residents Toronto Argonauts win the Grey Cup in November (also in Ottawa) and Toronto FC win the MLS Cup in December.
Toronto Marlies coverage here at Pension Plan Puppets has exploded this season, and gone from some nice site filler to having two dedicated reporters in Hardev and Species on the Marlies beat and a body at every game from October to June and thousands of readers following along. You're the reason we're so successful at giving some of the best Marlies coverage out there, and now we want to say thanks by giving something back to you.
The National Bobblehead Hall of Fame & Museum has given PPP some limited edition Toronto Marlies bobbleheads to give away to our loyal Marlies readers, and help Marlies fans celebrate their championship.
This is officially licensed merchandise, we didn't take a trip to the Pacific Mall to get some Tornto Morlies merch, it's the real deal.
We're giving you two ways to win:
Share your favourite Marlies memory from this past season in the comments. It can be a game, a play, a player, an article from PPP , or anything else Marlies related.
OR
We've all seen that famous Canadian Press photo of Kyle Dubas being handed the Calder Cup. Dude just loves the thing, look at this photo that we can use with permission: