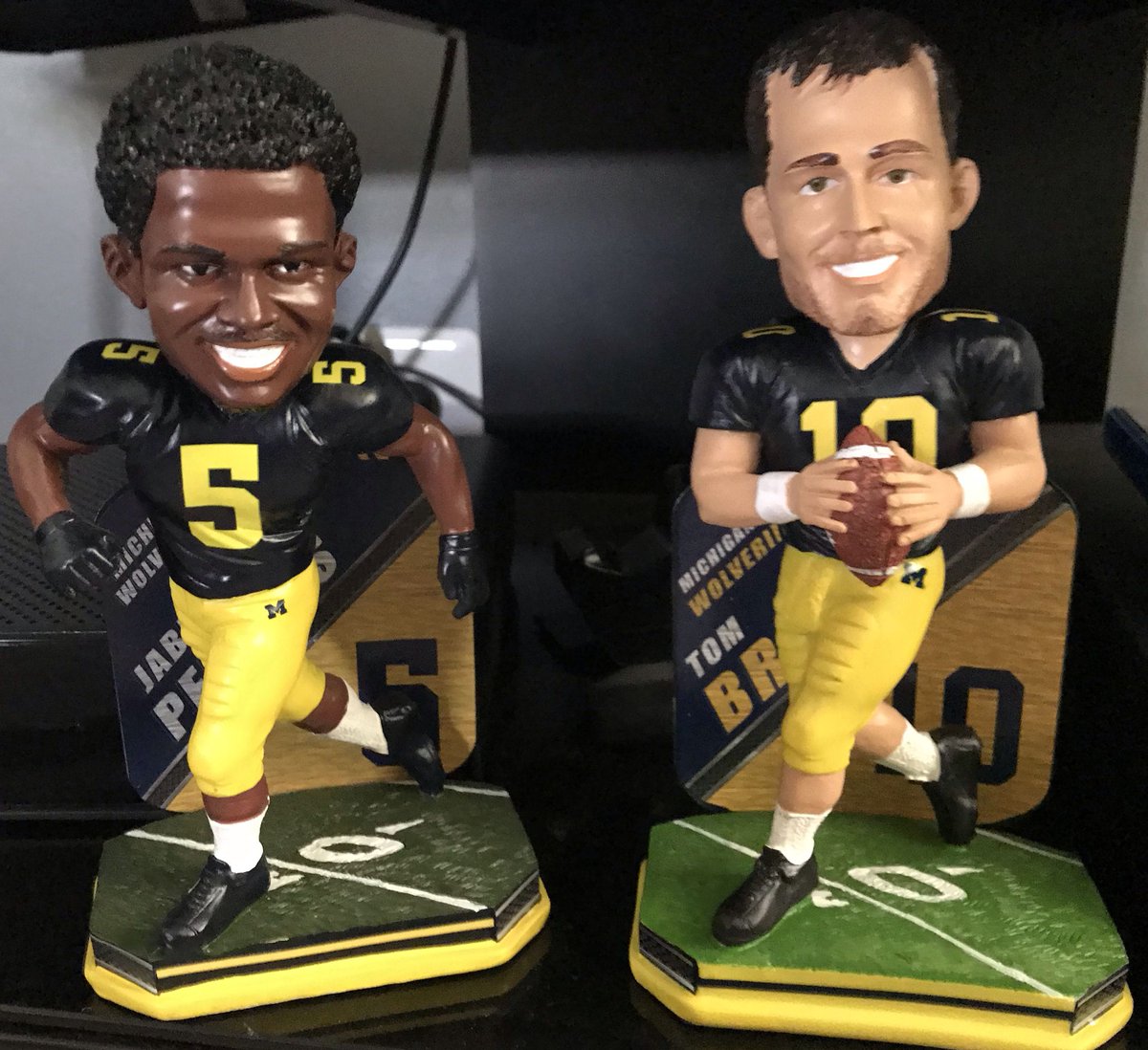 For those who collect bobbleheads or Michigan football memorabilia, you may want to look into this one.
The National Bobblehead Hall of Fame and Museum (yes, that's a real thing) has released their two new Michigan bobbleheads. One for alumni Tom Brady and Jabrill Peppers, and they're accurate. Matter of fact, they're extremely on point, especially Brady's.
Because that's exactly what every football player does mid-play, cheese an incredibly large smile.
You'd kind of expect the National Bobblehead Hall of Fame to get this one right, right? I mean, ​Brady may be a pretty normal looking dude, but this just looks like a default character. And while ​Peppers' does look fairly detailed and realistic, it doesn't look like him. It looks like a detailed version of someone else entirely.
I'm not trying to insult the museum, but they've done really well in the past.