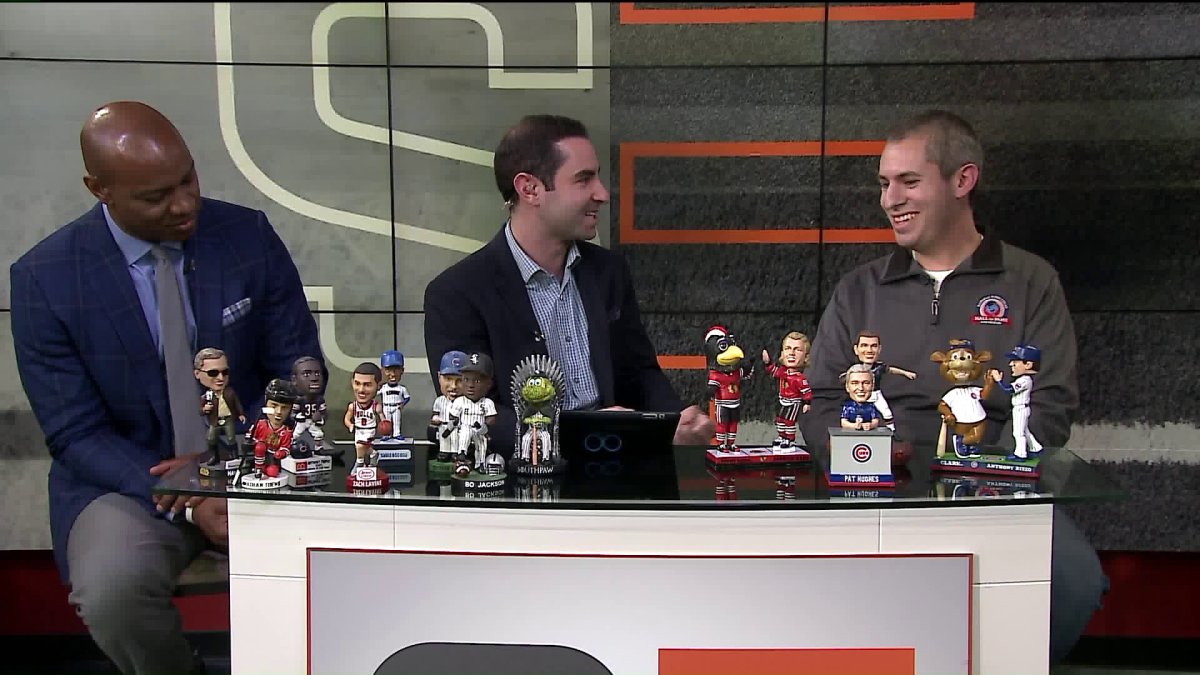 CHICAGO – Sports collectors know his name along with the organization he runs in Milwaukee.
The National Bobblehead Hall of Fame and Museum pays tribute to the unique figures in the world of sports and elsewhere, while also creating new ones for those who recently came to fame. An offering this fall from the hall pays tribute to the Cubs' World Series championship and the announcer who made the famous call.
Bobblehead Hall of Fame CEO Phil Sklar appeared on Sports Feed to talk about the new Pat Hughes Game 7 final out call figure along with the museum itself with Jarrett Payton and Josh Frydman on Tuesday. Watch their conversation in the video above or below.