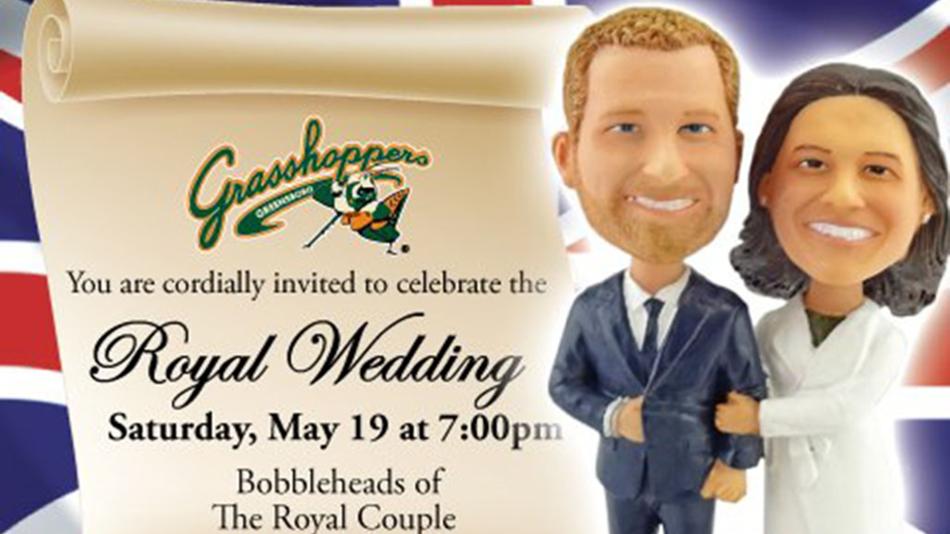 Everyone is excited for the Royal Wedding. But, after months of buildup to Prince Harry and Meghan Markle's May 19 nuptials, most of us will wake up on May 20 and go about our lives with nothing to commemorate the occasion.
Not if the Greensboro Grasshoppers have anything to say about it, that is. For their May 19 game against the Lakewood BlueClaws — which gets started just a few hours after Harry and Meghan tie the knot — the team will celebrate the Royal Wedding by handing out bobbleheads of the Royal Couple to the first 1,000 fans
As if that isn't cool enough, one lucky couple will be named the Royal Couple of the game:
You don't need to travel to Windsor Castle to observe royalty on May 19. All you have to do is make your way to Greensboro, N.C., and, if your partner is game, maybe you can even be royalty yourself!