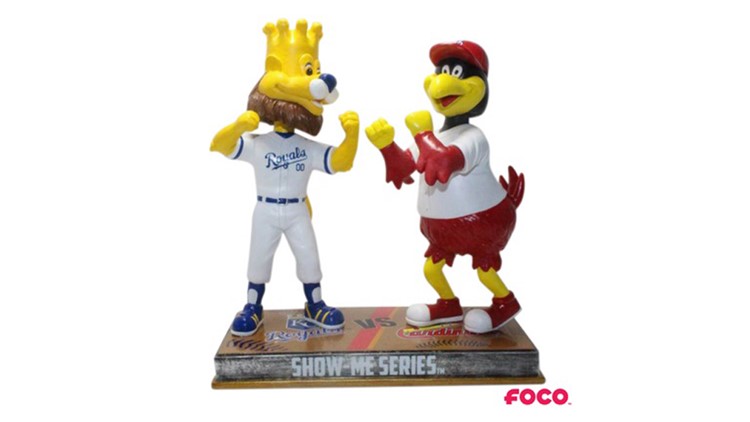 ST. LOUIS — Connected by means of a highway, the two largest cities in Missouri take the state rivalry to the field as part of the series along Interstate 70, an annual tradition. St. Louis and Kansas City, both similar in population, have more than size to battle out; they have a game to play.
In town for a three-game series beginning Monday, the Kansas City Royals will bring along their mascot, Slugerrr for the competition, but is he enough for Fredbird? The National Bobblehead Hall of Fame might not hold the keys to the future, but they do have a limited edition bobblehead commemorating the Show-Me Series.
Just three months ago, the Hall of Fame issued an exclusive (and elusive) Rally Cat bobblehead in honor of the wild, unpredictable feline from last August's sixth-inning comeback. While only 360 bobbleheads were produced for the first run of Rally Cat's, the Hall of Fame has a second, red-jersey Rally Cat available for sale. Those bobbleheads are expected to ship this July.
The Cardinals and Royals will face each other six times this season; three times at Busch Stadium and three times at Kauffman Stadium.