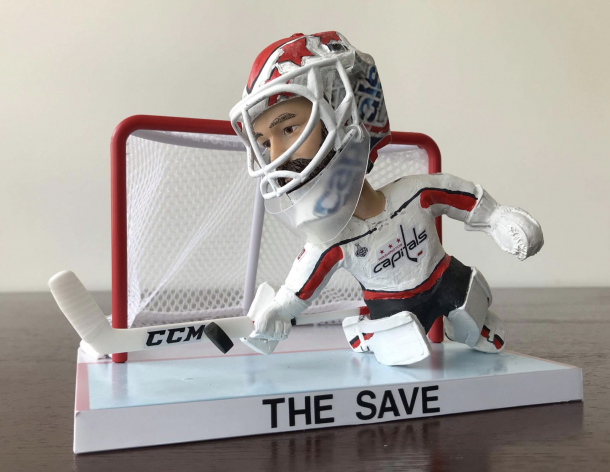 The folks at Bobblehouse have once again outdone themselves, this time creating a custom bobblehead of T.J. Oshie drinking a beer through his shirt, which Oshie did on stage during the Caps' parade on Tuesday. Oshie himself responded to Bobblehouse's tweet, asking "Is this for real?"
Like The Save custom bobblehead, this item was made merely to promote their business, which is to sell bobblehead display cases in the shape of hockey benches, for instance.
Unfortunately, these aren't for sale.