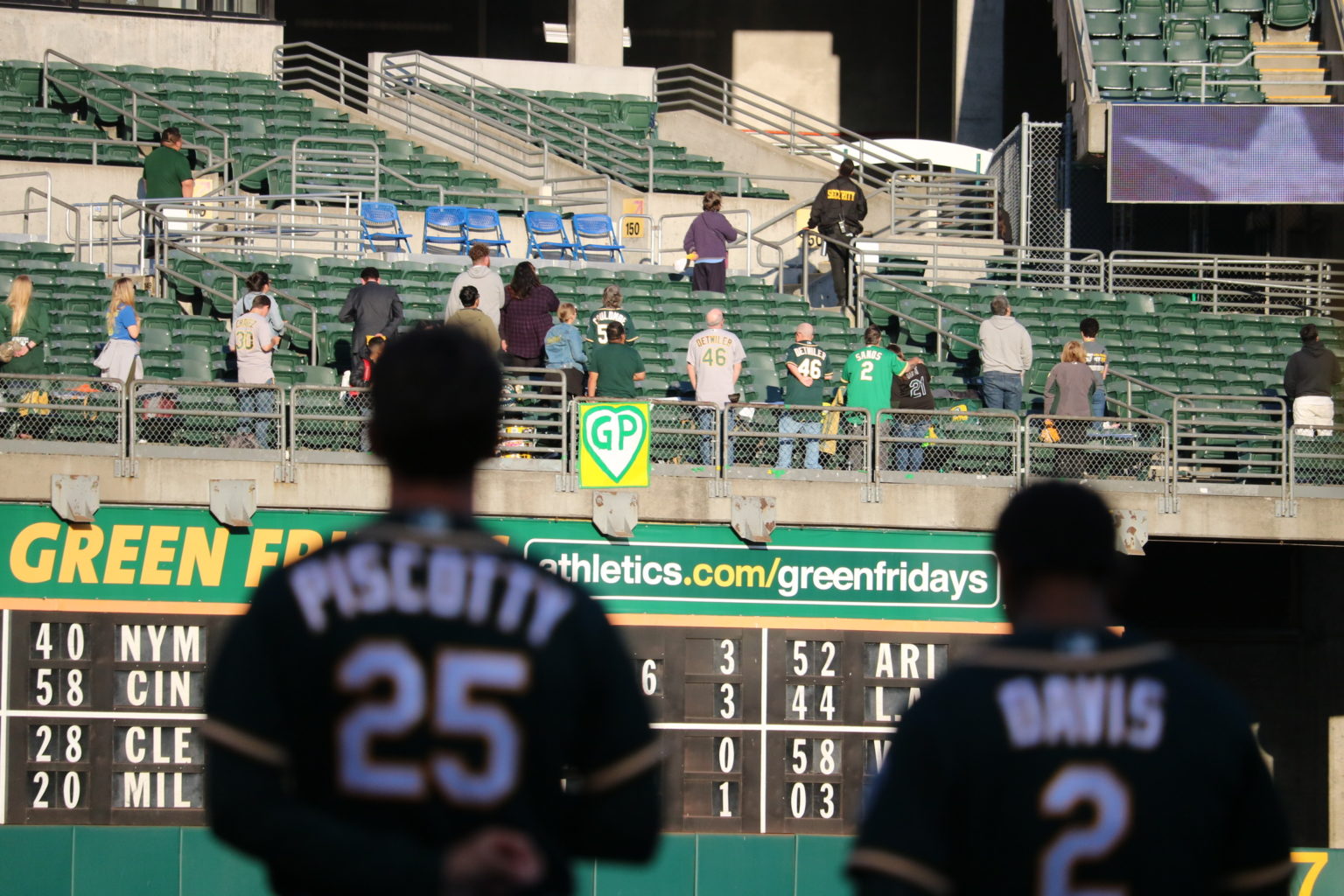 With the Oakland Athletics headed to the playoffs to cap an improbable 2018 season, one of the most compelling members of the team is getting a bobblehead. That, in itself, is not news. What is news is the fact that the bobblehead will help support a cause.
The bobblehead of right fielder Stephen Piscotty, produced by FOCO, was released on Friday, and $5 from every purchase of it will go towards Piscotty's GoFundMe, in memory of his mother Gretchen.
Piscotty, a Pleasanton native, was traded to the A's from the St. Louis Cardinals to be closer to his mother as she battled amyotrophic lateral sclerosis also known as Lou Gehrig's Disease. She passed away on May 6, and since then, Piscotty drawn attention to the disease through fundraising efforts aided by the team, and by others around Major League Baseball. He's also been having the best season of his career.
This season, Piscotty has set or tied full-season career highs in RBIs (85), home runs (26), doubles (41), slugging (.488), OPS (.817) and is two away from tying a career high in total bases with 264. Since returning from his leave of absence following his mothers passing, he's hit .274 with 33 doubles, 72 RBIs, 24 home runs and 64 runs in 114 games.
"When we saw Stephen and his family's story on TV, we immediately put the bobblehead into motion," said Phil Sklar, the co-founder and CEO of the National Bobblehead Hall of Fame and Museum. "We wanted to honor him while also raising funds for an incredible cause and in memory of Gretchen. Bobbleheads have great stories behind them, and this one represents one of the most touching stories that I've seen in quite some time. Hopefully in can play a small part in raising awareness about ALS and helping to find a cure for the terrible disease."
The bobbleheads, which are individually numbered to only 2,018, are $40 each plus a flat rate shipping charge of $8 per order. The initial production run of 150 bobbleheads are in stock now, and the rest will be produced and made available for pre-order if the initial production run sells out.