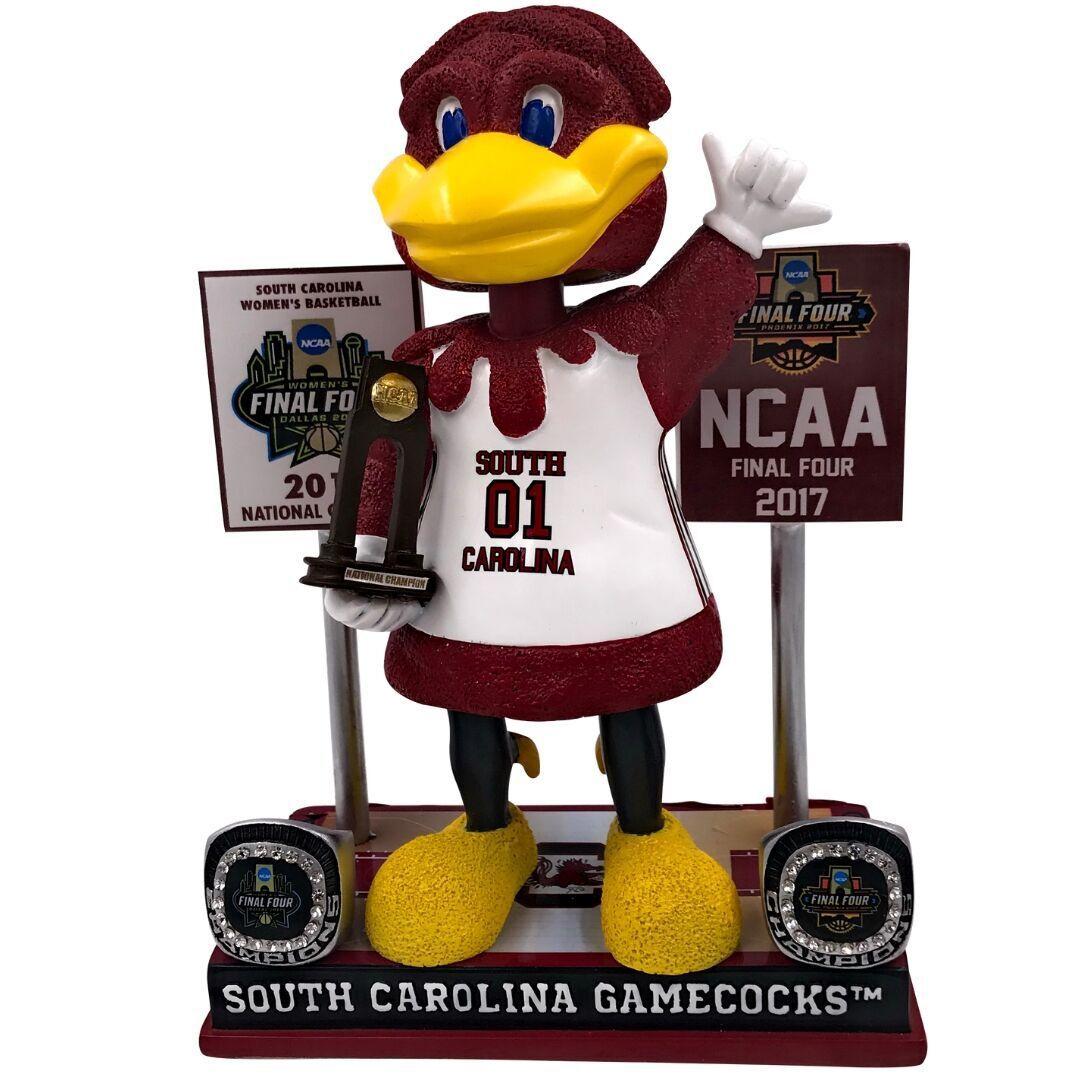 MILWAUKEE — The South Carolina men's and women's basketball teams have a permanent reminder of their memorable 2016-17 basketball seasons at the National Bobblehead Hall of Fame and Museum.
The museum released a limited edition bobblehead of USC mascot Cocky just as the 2018-19 basketball seasons were beginning in early November. He's flanked by replicas of USC's two Final Four banners, Final Four rings and is holding the national championship trophy that the women's team claimed.
The USC women won their first national championship in March 2017, storming past Mississippi State in the championship game. Dawn Staley, after a lifetime in basketball winning everything but a national title, finally received the elusive ring.
The men made history by winning their first NCAA tournament game in 44 years, then reaching the Final Four. Frank Martin became USC's winningest NCAA tournament coach in his first try as the Gamecocks narrowly fell to Gonzaga in the national semifinal.
Clemson had several bobbleheads made after its 2016 football championship season.
"These bobbleheads are the perfect way for South Carolina fans to commemorate the school's tremendous 2017 Final Four seasons," Phil Sklar, co-founder and CEO of the museum, said in a statement.