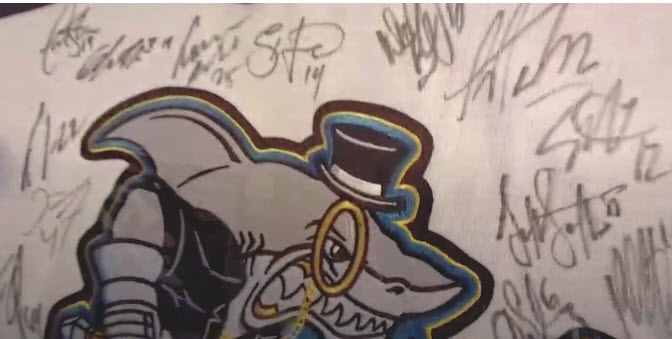 It only took one game for Steve Cropper to get hooked on hockey. That first trip to watch the San Jose Sharks launched one of the best team-oriented NHL autograph and memorabilia collections you'll see.
Cropper lives in the Sacramento area, not exactly across the street from the Sharks' home ice, but he's a regular at the games.
His collection includes a signed puck from all but four players who have seen action for the franchise since the first season in 1991-92.
Monday was a special one for Cropper, who has been dealing with a benign brain tumor. KXTV was there to show off the collection in one newscast—and the visit from Cropper's favorite player in another.