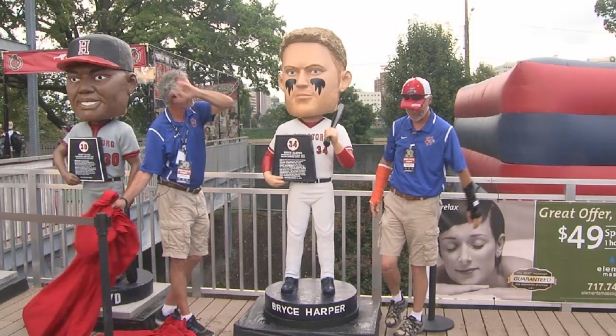 Senators unveil life-sized Harper bobblehead By Jason Bristol
HARRISBURG — It's big. It's bold. It's also a pretty good replica of Bryce Harper.
Harper was inducted Saturdday into the Harrisburg Senators' One & Only World Famous, Life Size Bobblehead Hall of Fame with his own life-sized bobblehead.
Harper, now with the Nationals, was not present for his induction; however, the first 1500 fans received a smaller replica of the Bryce life-sized nodder.
The 2015 National League Most Valuable Player made his Harrisburg debut on July 4, 2011 in front of a sellout crowd on City Island.