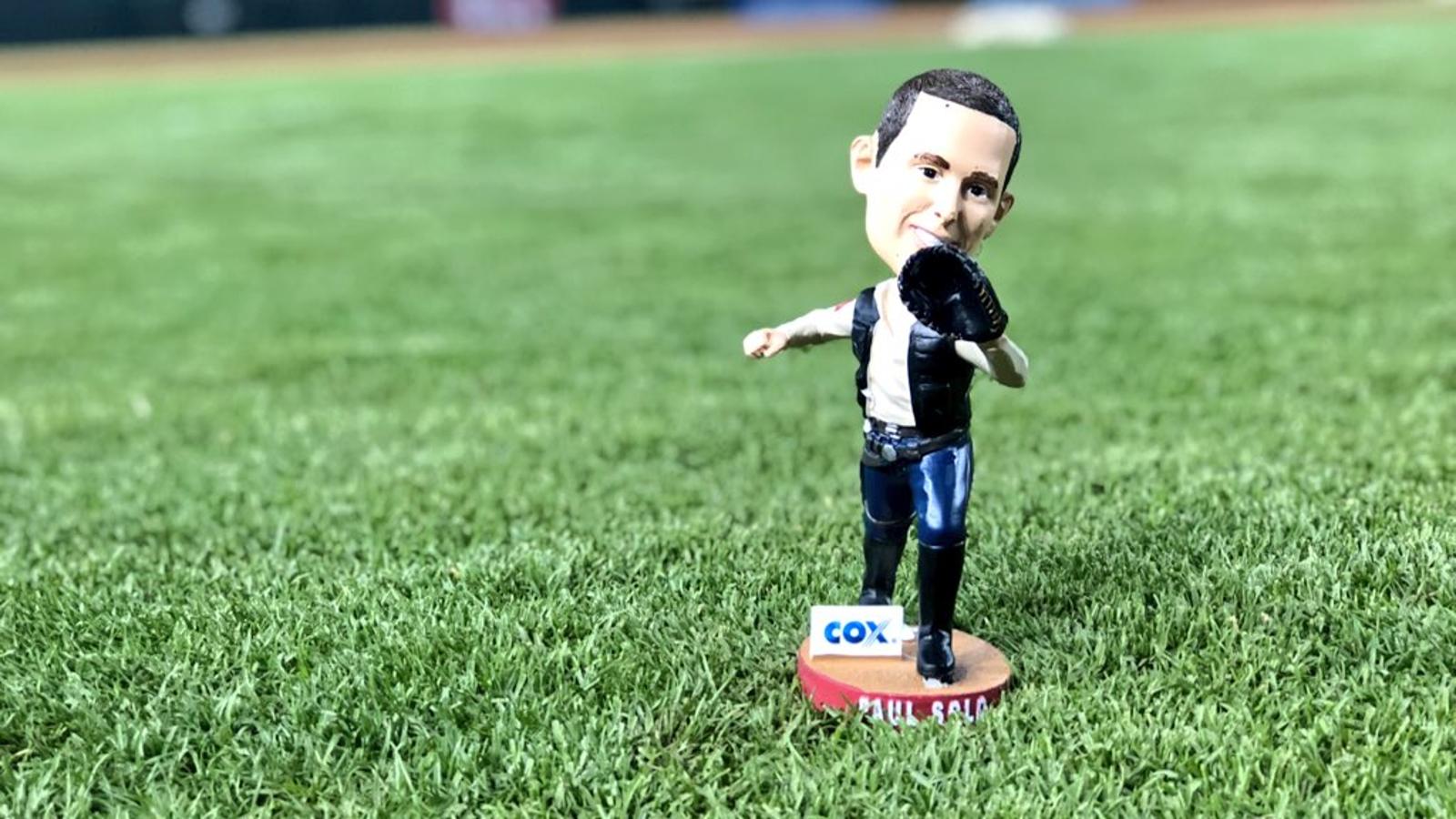 On Saturday night, the D-backs celebrated both Paul Goldschmidt and "Star Wars" in their 6-2 win over the Marlins, handing out special "Paul Solo" bobbleheads to fans in attendance:
The bobblehead, of course, is named after Han Solo, intergalactic renegade-for-hire and the focus of "Solo: A Star Wars Story," currently in theaters.
But it took on a second meaning when Goldschmidt stepped up in the first inning and hit a solo homer to start the scoring for Arizona:
Get it? Goldy went solo on "Paul Solo" Bobblehead Night? A pretty perfect sequence of events, this was.
MLB.com's Steve Gilbert noted that this was Goldschmidt's first career homer on his own bobblehead night, and he's the first D-back to do so since Chris Young back in 2011. What's more, Goldschmidt has had a tough time in his previous four bobblehead games, hitting just 2-for-12 in those contests.
Asked by Gilbert after the game if it was a thrill to hit a homer on his bobblehead night, Goldschmidt joked, "Biggest home run I've ever hit."
Han Solo may not necessarily have believed in the Force himself, but it was clearly with Goldschmidt on Saturday.
Adrian Garro joined MLB.com in 2016. Throughout his travels, both Bartolo Colon and Vin Scully have placed their hands on his shoulders. Not at the same time, though. That'd be amazing.