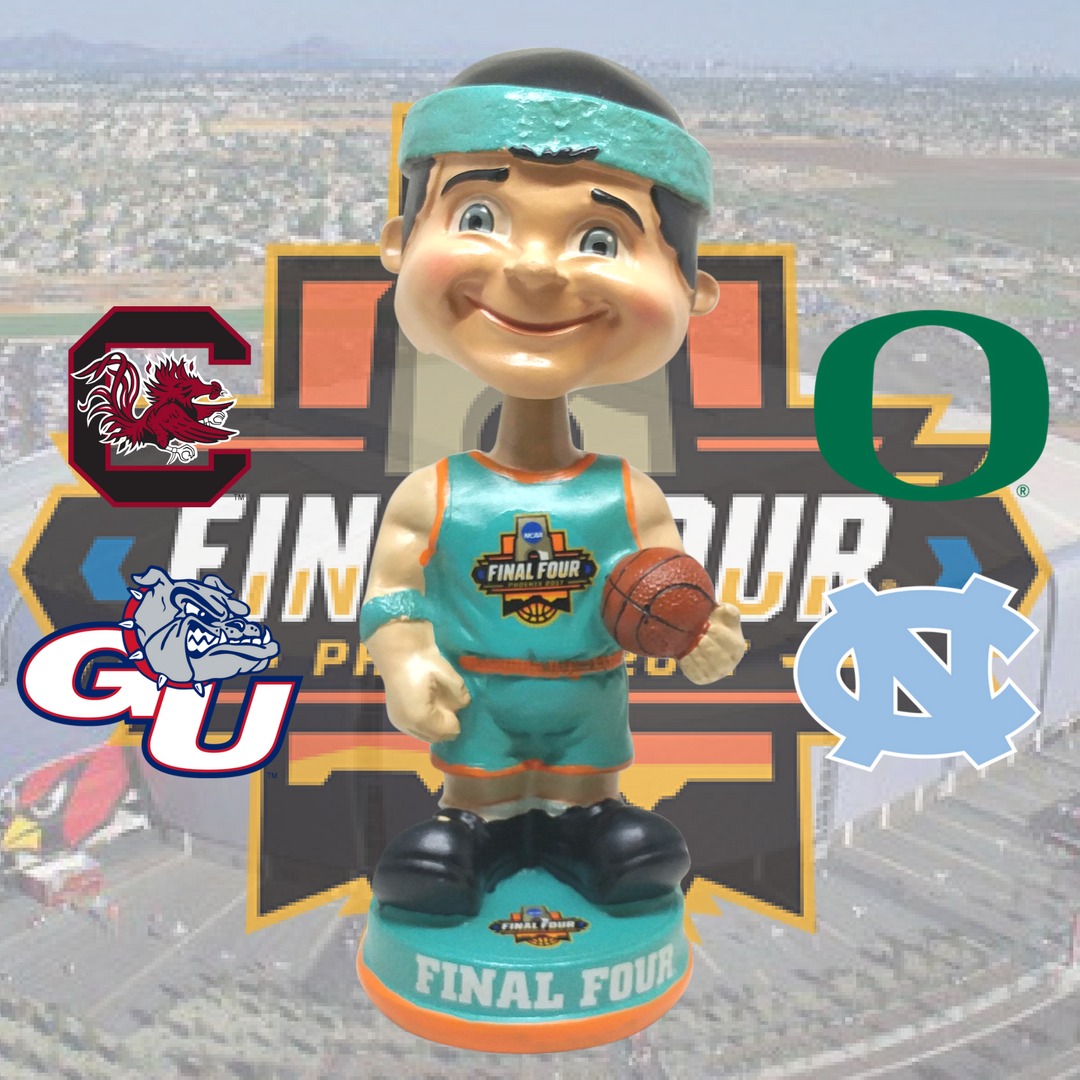 MILWAUKIE, Wisc. — The Oregon Ducks have been enshrined into the National Bobblehead Hall of Fame.
The Hall has created a special 2017 Final Four bobblehead featuring the four teams in the NCAA Men's Basketball Final Four – Oregon, North Carolina, Gonzaga and South Carolina. In order to keep them special and to keep from getting stuck with them, they only made 144.
Oregon already has their own bobblehead on the strength of their 1939 championship.