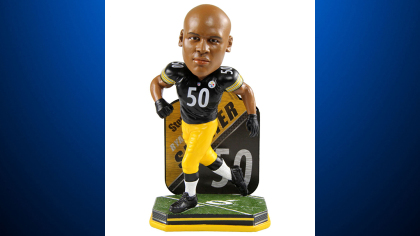 PITTSBURGH (KDKA) – The National Bobblehead Hall of Fame and Museum announced that a new Ryan Shazier bobblehead has been released.
The officially licensed, limited-edition bobblehead features Shazier wearing his Steelers number 50 jersey.
The bobblehead is the first of three new Pittsburgh Steelers bobbleheads that will be released over the next few months as football season starts.
"There has only been one bobblehead of Ryan, which was produced a few years ago and is no longer available," said Phil Sklar, Co-Founder and CEO of the National Bobblehead Hall of Fame and Museum. "Steelers fans have been requesting a new bobblehead of him and given his play on the field and inspirational story, we were excited to make it happen!"
The bobbleheads are $40 each, available now, and were produced for the National Bobblhead HOF and Museum by FOCO.