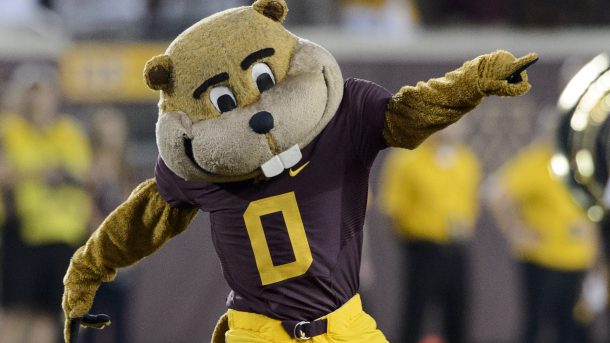 With the rights to use "Row the Boat" successfully acquired through a deal with Western Michigan, Minnesota is going all in with the merchandising efforts to capitalize on the motto of P.J. Fleck. Aside from being able to use the motto for program-building measures, Minnesota has the rights to market the saying on merchandise, including an upcoming bobblehead featuring Minnesota's Gopher mascot.
A limited edition University of Minnesota bobblehead featuring Goldy Gopher rowing a boat was unveiled on Friday by the National Bobblehead Hall of Fame and Museum. Though just an illustration now, it looks incredibly promising and I sort of want to add it to my bobblehead collection.
The bobbleheads are available for pre-order at a cost of $40.00. They should begin shipping in July of this year, in plenty of time for the first season of the Fleck era at Minnesota.