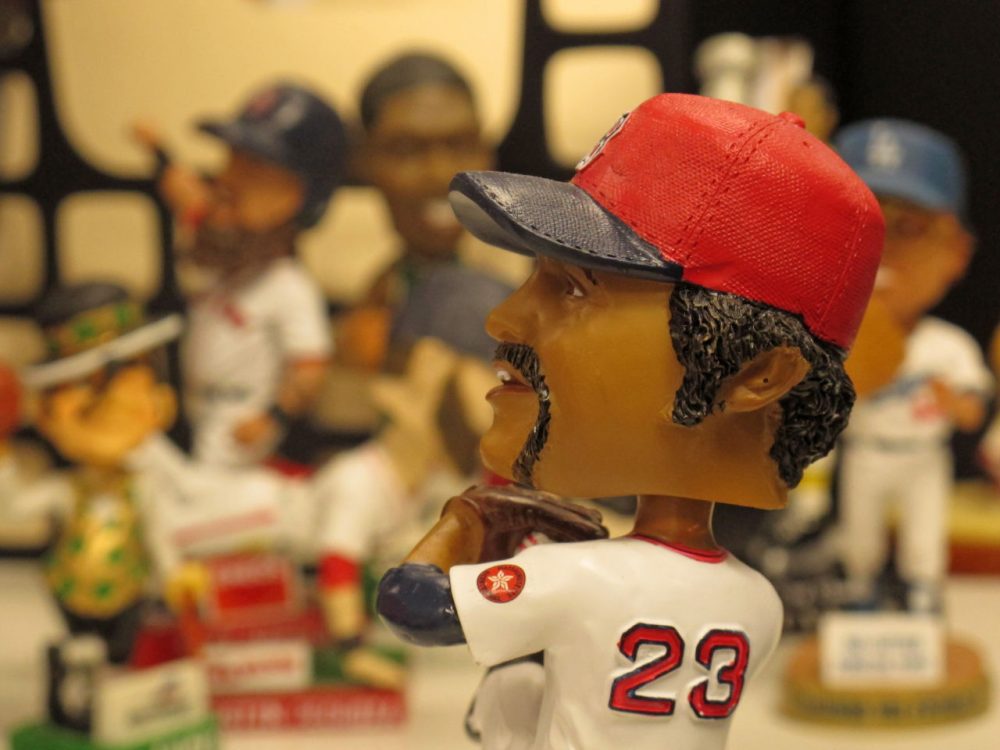 This story begins at Fenway Park in May of 2015. After receiving my Luis Tiant bobblehead at the front gate, I ducked into the ladies room, while my fiancé stood in line for beer. When I came out, he immediately asked, "Where's your bobblehead?"
I ran back into the ladies' room, but it was too late. I was only gone 60 seconds, but I'm sure it had been taken in five.
The worst part was coming out empty handed. It was less than two months before our wedding, but he looked at me like he wasn't quite sure he wanted to marry a woman who didn't know that you just don't leave a Luis Tiant Bobblehead unattended in Fenway Park.
Behind The Scenes At A Bobblehead Giveaway
I went back a couple weeks later, as an army of volunteers passed out 38,000 bobbleheads of then-Red Sox first baseman Mike Napoli.
It's a huge production. The kids are thrilled, of course. But a lot of the adults seem overly-excited to receive a little plastic figurine with a wobbly head.
In 2015, the San Diego Padres were the only Major League Baseball team that didn't offer fans a bobblehead game — though roughly 600 bobbleheads of former Padres outfielder Chris Denorfia were mysteriously dumped in a San Diego area driveway in November. Go figure.
For years, the Red Sox didn't give away bobbleheads either.
"There was a long time actually when we felt like 'maybe they're not into bobbleheads,'" says Red Sox Senior Vice President of Marketing Adam Grossman. "But even in Boston we know that the people love them and if they love them then we'll provide them."