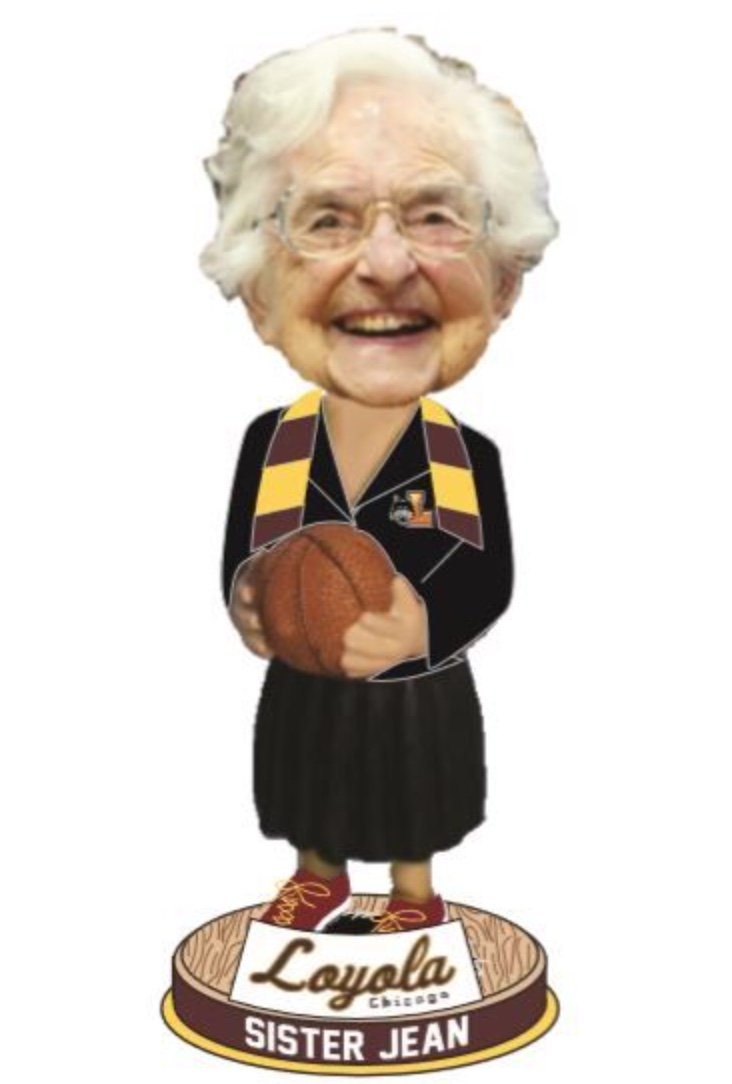 Bracket Busted? Start fresh each round and compete for your chance to win a trip to the 2019 Final Four. Play Round-by-Round now.
Loyola-Chicago's Sister Jean, the 98-year-old nun who is the Ramblers' spiritual inspiration and who has ascended to national fame this week, is moving into the collectibles market after achieving stardom during Loyola's Cinderella NCAA Tournament run.
On Friday, the National Bobblehead Hall of Fame and Museum, in conjunction with Loyola-Chicago, unveiled a new limited edition bobblehead featuring Sister Jean. The bobblehead is available for preorder for $25, and part of the proceeds will go to the Loyola Athletic Fund and the Sisters of Charity of the Blessed Virgin Mary.
Each bobblehead will be numbered individually and come in a collector's box.
This won't be the first time fans of Sister Jean will get a shot to buy a collector's item in her likeness. In 2011 and 2015, Sister Jean bobbleheads were given away at games. Those are now selling for over $300 on eBay.
If Loyola defeats Kansas State on Saturday, Sister Jean and the Ramblers will be Final Four bound, meaning those $300 prices may skyrocket.
She may officially be the hottest commodity in all of college basketball.