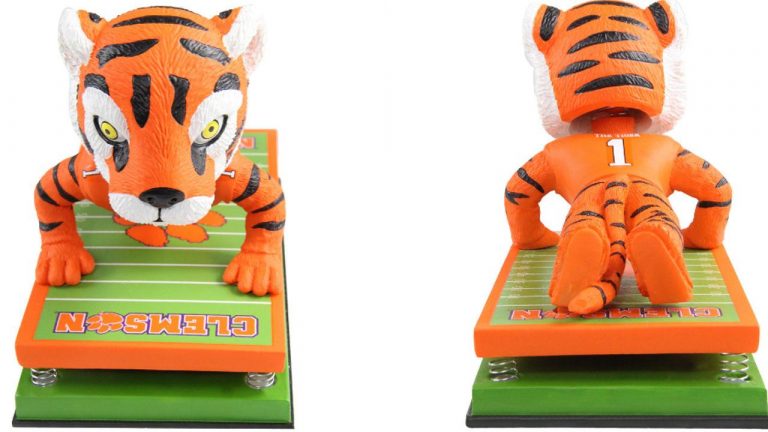 From: FoxCarolina.com
(FOX Carolina) – On Thursday, the National Bobblehead Hall of Fame and Museum unveiled an officially licensed bobblehead commemorating the college football push-up tradition Clemson started over 40 years ago.
The organization will be the only Clemson bobblehead featuring the pushup!
The bobblehead's will be individually numbered and limited to 1000. Each one will cost $40 with a shipping cost of $8 and were manufactured specifically for the National Bobblehead Hall of Fame by FOCO.
Beginning in 1978, Clemson mascot Zach Mills began doing pushups equal to the number of points Clemson had in the game.
For those interested, the record for a single game is still held by Ricky Capps who did 465 pushups in a single game in 1981.
The tradition has now been copied by other colleges all over the nation.