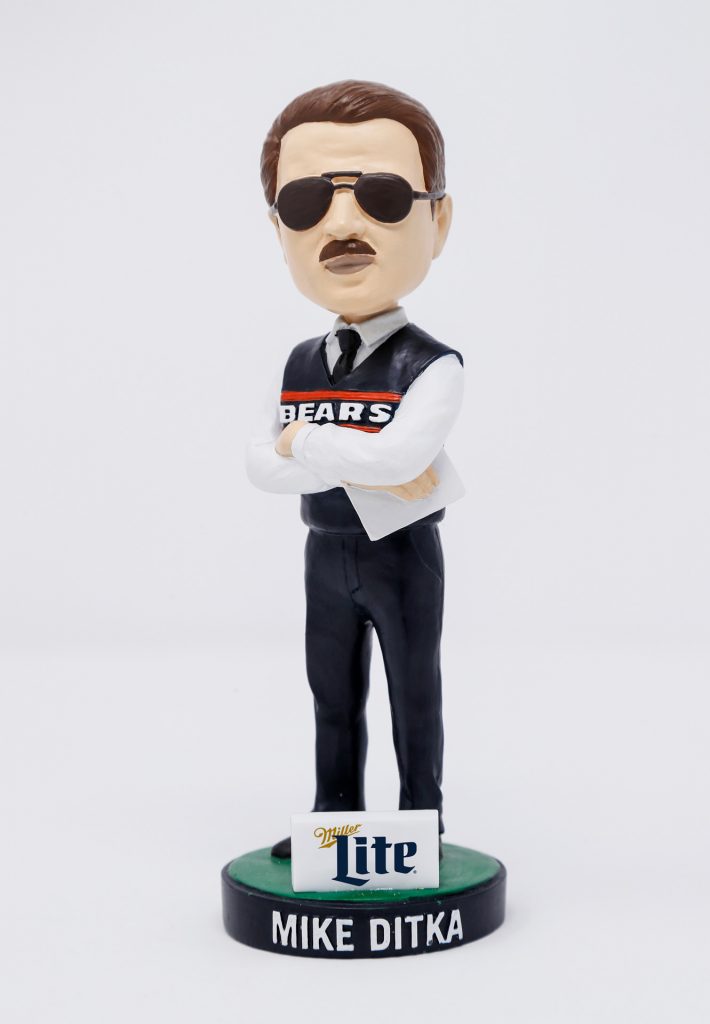 Posted by: ChiCitySports.com
If you plan on attending a Chicago Bears game this season, you may want to get there a little earlier.
The Bears announced on Tuesday that they will continue to celebrate the 100th season of the franchise by not only celebrating a different decade for each home game but giving out a special bobblehead while doing so. Before each home game, the first 20,000 fans will get a voucher for a bobblehead of a former Bears player to honor that decade
Per the release:
The Chicago Bears announced today that they will give away bobbleheads at each home preseason and regular-season game in honor of the centennial season; the bobbleheads will represent the decade being recognized during that game. Below are the bobbleheads that will be distributed. The first 20,000 fans to enter the stadium at any gate will receive a voucher designating a pickup area inside the stadium. Fans must pick up their bobblehead prior to kickoff.
The bobblehead schedule is below:
8/8 vs. Panthers: Red Grange (1920s)
8/29 vs. Titans: Bill George (1950s)
9/5 vs. Packers: Mike Ditka (1980s)
9/29 vs. Vikings: Bronko Nagurski (1930s)
10/20 vs. Saints: Walter Payton (1970s)
10/27 vs. Chargers: Brian Urlacher (2000s)
11/10 vs. Lions: Sid Luckman (1940s)
11/24 vs. Giants: Dick Butkus/Gale Sayers (1960s)
12/5 vs. Cowboys: Mike Singletary (1990's)
12/22 vs. Chiefs: Devin Hester (2010s)
For more on the upcoming Bears season, please check back with Keeping It Heel.