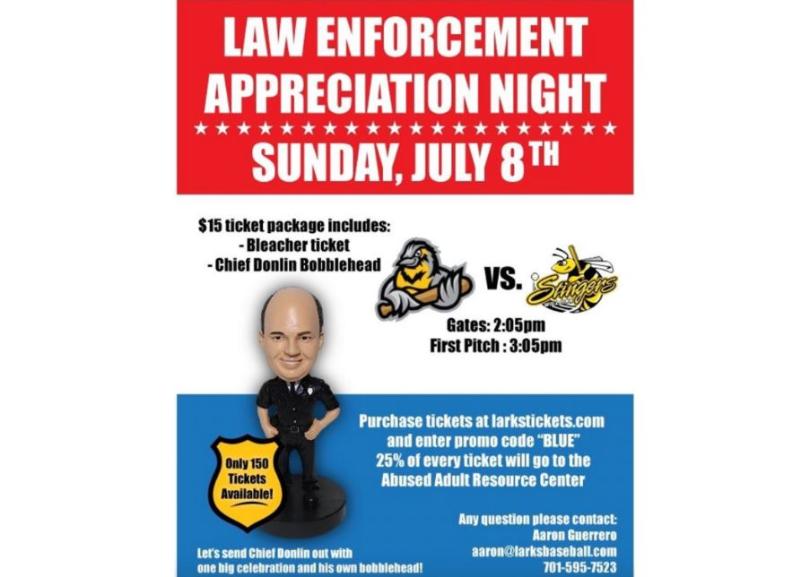 BISMARCK, N.D. – Ever wanted a Chief Dan Donlin bobble head? If so, here's your chance.
The Bismarck Larks announced Wednesday that July 8 will be Law Enforcement Appreciation Night.
For the night, the Larks will be offering a $15 ticket package that includes a game ticket and a bobble head of Bismarck Police Chief Dan Donlin.
There will only be 150 tickets available.