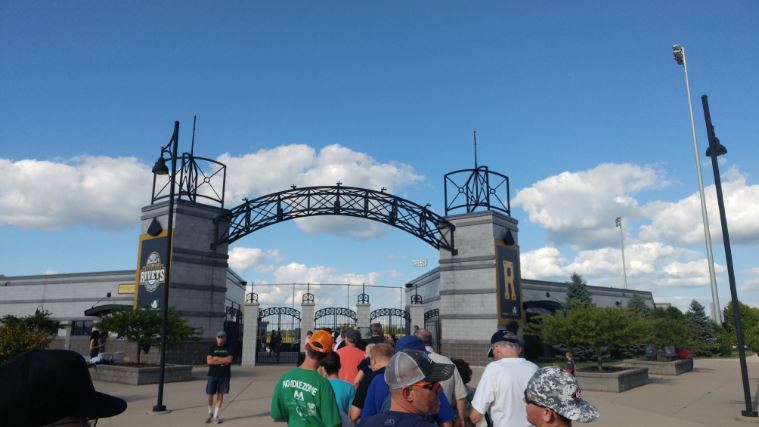 From AdWeek by Christine Birkner
Throughout the course of a baseball season, MLB teams give away a ton of promotional swag at select games: From replica championship rings, to T-shirts and jerseys, to tote bags, magnets and garden gnomes. If you can name it, a baseball team has probably given it away. But perhaps one of the most ubiquitous, and sought after, tchotchkes is the bobblehead.
Bobbleheads are a popular giveaway item for a reason: Depending on the team, they can lift game attendance by 15 percent to 30 percent, according to Jay Deutsch, CEO of BDA, a merchandise agency that supplies bobbleheads to MLB teams.
"When a team is doing a promotional night, the No. 1 thing they think about is whether [the giveaway] will move the needle in terms of attendance," Deutsch said. "Bobbleheads sell tickets."
Bobbleheads gained popularity in the 1960s when baseball legends Roberto Clemente, Mickey Mantle, Roger Maris and Willie Mays became collectable giveaways.
"Bobbleheads have been an unbelievable phenomenon in baseball," said John Morrison, assistant director of brand development and activation with the Cubs. "The historic nature of the sport ties back to old-fashioned bobbleheads. It's a promotional item that's survived decades. There's a collectability factor, and teams have the opportunity to add subtle elements or details that resonate with fans."
For instance, Cubs pitcher Jake Arrieta's bobblehead includes his signature flat-top cap and full beard. The team also gave away bobbleheads in 2016 of star players Anthony Rizzo, Kris Bryant and Kyle Schwarber, as well as manager Joe Maddon.
The Cubs use bobbleheads to drive single-game ticket purchases, and incentivize season ticket holders to use tickets they already have. When scheduling bobblehead giveaways, the Cubs and other teams often look for the games that will get the biggest lift in terms of ticket sales, or that will bring fans to the ballpark earlier to increase spending on concessions or team merchandise. On promotional giveaway days, the Cubs saw a 71% increase in ticket scans (fans entering the ballpark) more than an hour before the first pitch.
Bobbleheads can run the gamut, from current and past players, to celebrity fans (the St. Louis Cardinals, for instance, have created commemorative bobbleheads for native sons John Goodman, Jon Hamm and Andy Cohen). Several teams also have given away Marvel, Star Wars or Ghostbusters player bobbleheads, which help draw more casual or non-fans to the ballpark.
"Somebody who's into comic books might not otherwise go to a baseball game, but if the Marvel bobblehead is there, they will buy a ticket," Deutsch said. "It's about reaching out to new demographics to possibly turn them into baseball fans."
For more evidence of bobblehead's notoriety, look no further than the National Bobblehead Hall of Fame, a pop-up exhibit that opened in Milwaukee earlier this year. The organization, which is currently looking for a permanent location, claims to be the world's largest collection of the springy statuettes.