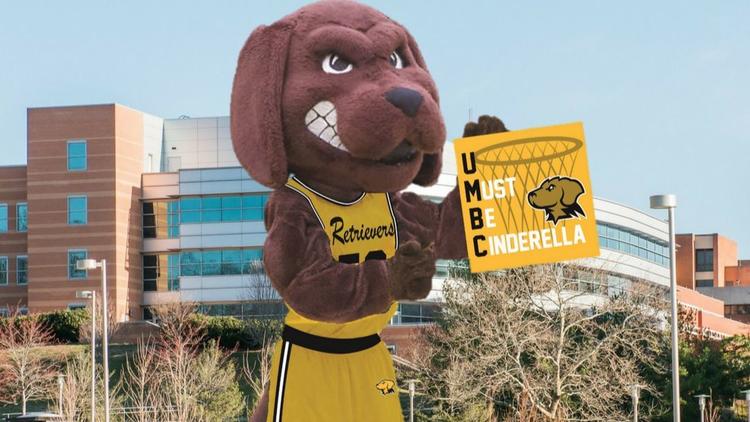 UMBC's NCAA men's basketball tournament upset to be commemorated with a bobblehead By The Baltimore Sun
The bobblehead is of True Grit, UMBC's mascot, standing on newspapers that have a front-page headline "UMBC Does the Unthinkable! #16 Topples #1 Seed for 1st Time in Men's Tourney." True Grit also holds a sign that says, "U Must B Cinderella."
Here are just some of the highlights since the Retrievers became the first No. 16 seed to beat a No. 1 seed in the NCAA men's basketball tournament in March:
*A reception with Gov. Larry Hogan at Government House then being recognized on the floors of the state House and Senate.
*A full campus celebration at the school's new Event Center.
*Coach Ryan Odom throwing the first pitch at an Orioles game in April. Members of the team were also recognized.
The bobbleheads will be available in August and cost $35 with a flat shipping fee of $8 per order. They are available for pre-order in the Hall of Fame and Museum's Online Store. Each bobblehead comes in a collector's box and is individually numbered. They will also be available from the UMBC Bookstore when they arrive.
UMBC's upset on March 16 has been called by some the greatest upset in college basketball history. The team's Cinderella run ended on March 18 in a 50-43 loss to Kansas State.
"The Retrievers' performance shows that with hard work and determination, anything is possible," Phil Sklar, co-founder and CEO of the National Bobblehead Hall of Fame and Museum, said in a release. "This bobblehead is the perfect way to commemorate UMBC's historic accomplishment for the school's fans, alumni and staff as well as college basketball and sports fans who jumped on the Retriever bandwagon and will forever remember the ultimate Cinderella!"
Produced by the National Bobblehead Hall of Fame and Museum, the bobbleheads are officially licensed by the University of Maryland, Baltimore County.