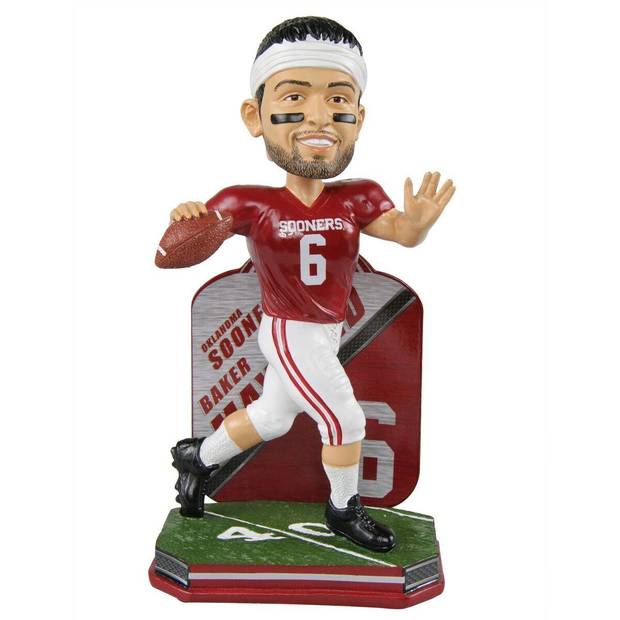 Baker Mayfield's Oklahoma career has been commemorated in bobblehead form.
The National Bobblehead Hall of Fame and Museum unveiled the first bobblehead of Mayfield in his OU jersey Friday morning. The quarterback is standing on a field base wearing his crimson No. 6 Sooners jersey and a white headband.
"Baker Mayfield had a tremendous career at Oklahoma and will always be a fan favorite for Sooners fans," said Phil Sklar, co-founder and CEO of the National Bobblehead Hall of Fame and Museum. "Baker was fun to watch in college and it's great to see the immediate impact he's making in the NFL."
The bobblehead costs $40 plus an $8 shipping charge.
Mayfield threw for 4,627 yards and 43 touchdowns last season en route to winning the Heisman Trophy.
As a rookie for the Browns, Mayfield has thrown for 1,076 yards while completing 56 percent of his passes. He's thrown four touchdown passes and five interceptions.