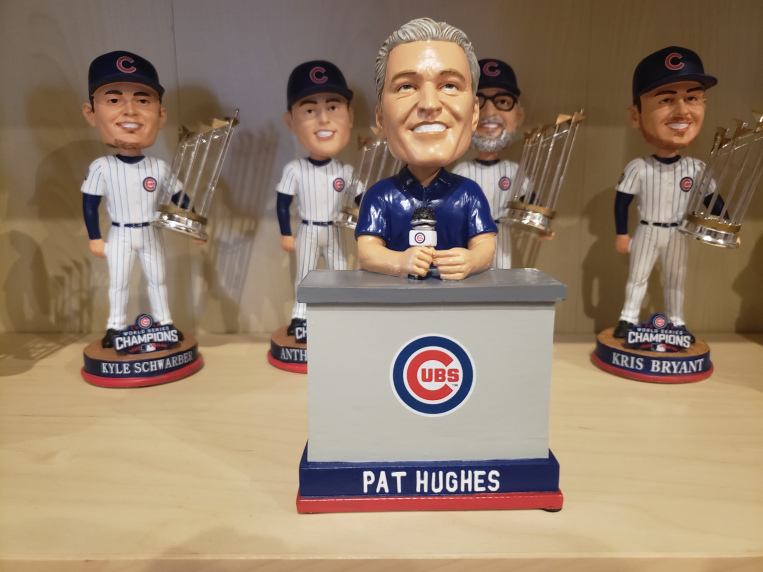 There's a new commemorative bobblehead that Cubs fans will cherish and Cleveland Indians fans will despise.
In honor of the two-year anniversary of the Cubs winning the World Series, the National Bobblehead Hall of Fame and Museum unveiled Friday morning a limited-edition talking bobblehead featuring Cubs radio play-by-play announcer Pat Hughes.
With the push of a button, the collectible, which features Hughes at an announcer's desk holding a microphone, plays the Cubs broadcaster's chilling call of the final out from Game 7 of the 2016 World Series.
"A little bouncer slowly toward Bryant. He will glove it and throw to Rizzo. It's in time," Hughes said. "And the Chicago Cubs win the World Series. The Cubs come pouring out of the dugout, jumping up and down like a bunch of delirious 10-year-olds. The Cubs have done it."
The bobbleheads, which are manufactured by FOCO, are individually number to 2,016.
There's a limited number of them available for expedited shipping so buyers can receive the item before Christmas. Those will cost $45 each. The remaining bobbleheads, which cost $40, are expected to arrive in time for Cubs Convention in January.