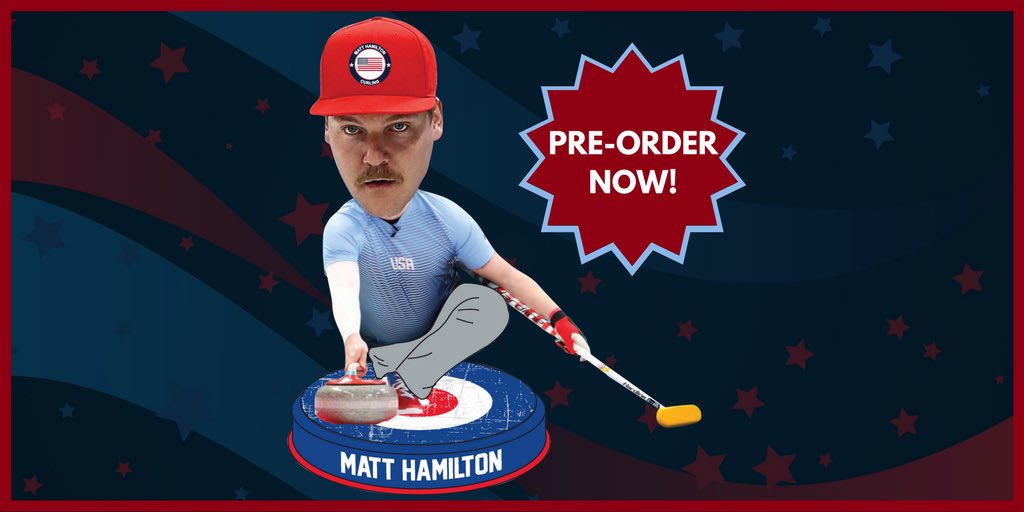 The National Bobblehead Hall of Fame and Museum is producing what it says is the first curling bobblehead, of U.S. Olympic champion Matt Hamilton.
Hamilton was part of skip John Shuster's team that earned surprise gold in PyeongChang, winning its last five games after a 2-4 start for the first U.S. Olympic title in the sport.
Hamilton also competed in the first Olympic mixed doubles tournament with sister Becca Hamilton.
The bobblehead, whose design hasn't been finalized yet but is available for preorder here, is expected to ship in June.