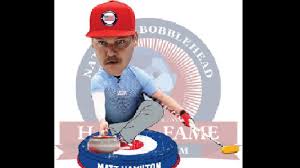 WFRV) — A bobblehead honoring Wisconsin native and Olympian Matt Hamilton will soon be for sale.
Orders are expected to ship starting in June. The bobblehead costs $25.
Hamilton recently won gold in men's curling in Pyeongchang, South Korea at the 2018 Winter Olympics.
More information on the bobblehead can be found on the National Bobblehead Hall of Fame website.