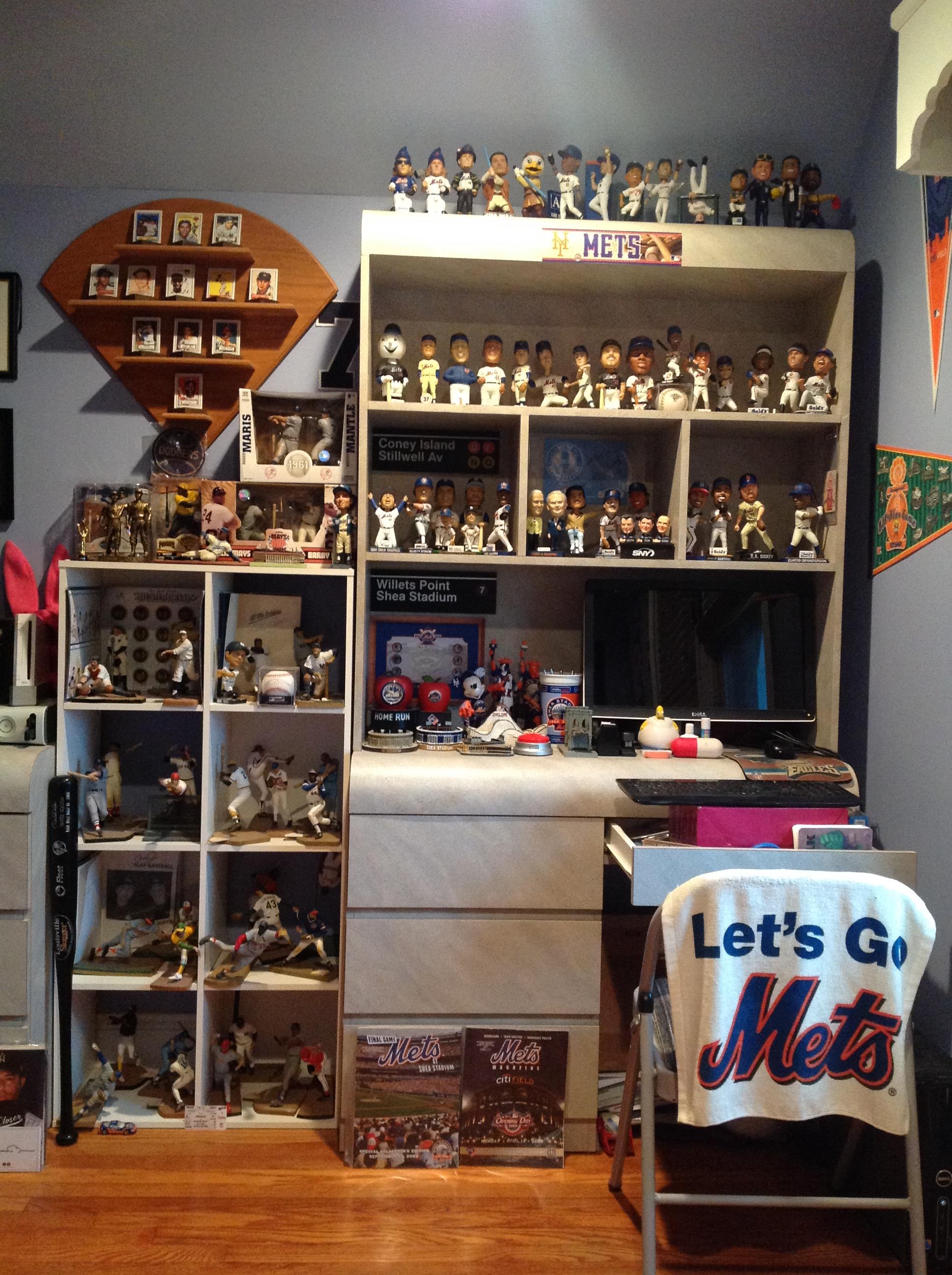 Description: When Matthew was 9, he went to my first Brooklyn Cyclones (minor league affiliate of the New York Mets) which coincidentally happened to be Howard Johnson bobblehead night. From that point forward, he expected to receive a bobblehead at every game he attended. Every year Matthew scours the promotional schedules for the local teams and goes to the giveaway games to supplement his collection.
Location: Queens, NY
Year Collection Started: 2002
Number of Individual Bobbleheads: 104
Favorite Bobbleheads: Willie Mays
Most Wanted Bobbleheads: Rick Monday flag, Master Met, Ken Griffey, Jr. dual
Other Information: Several more are added each year.