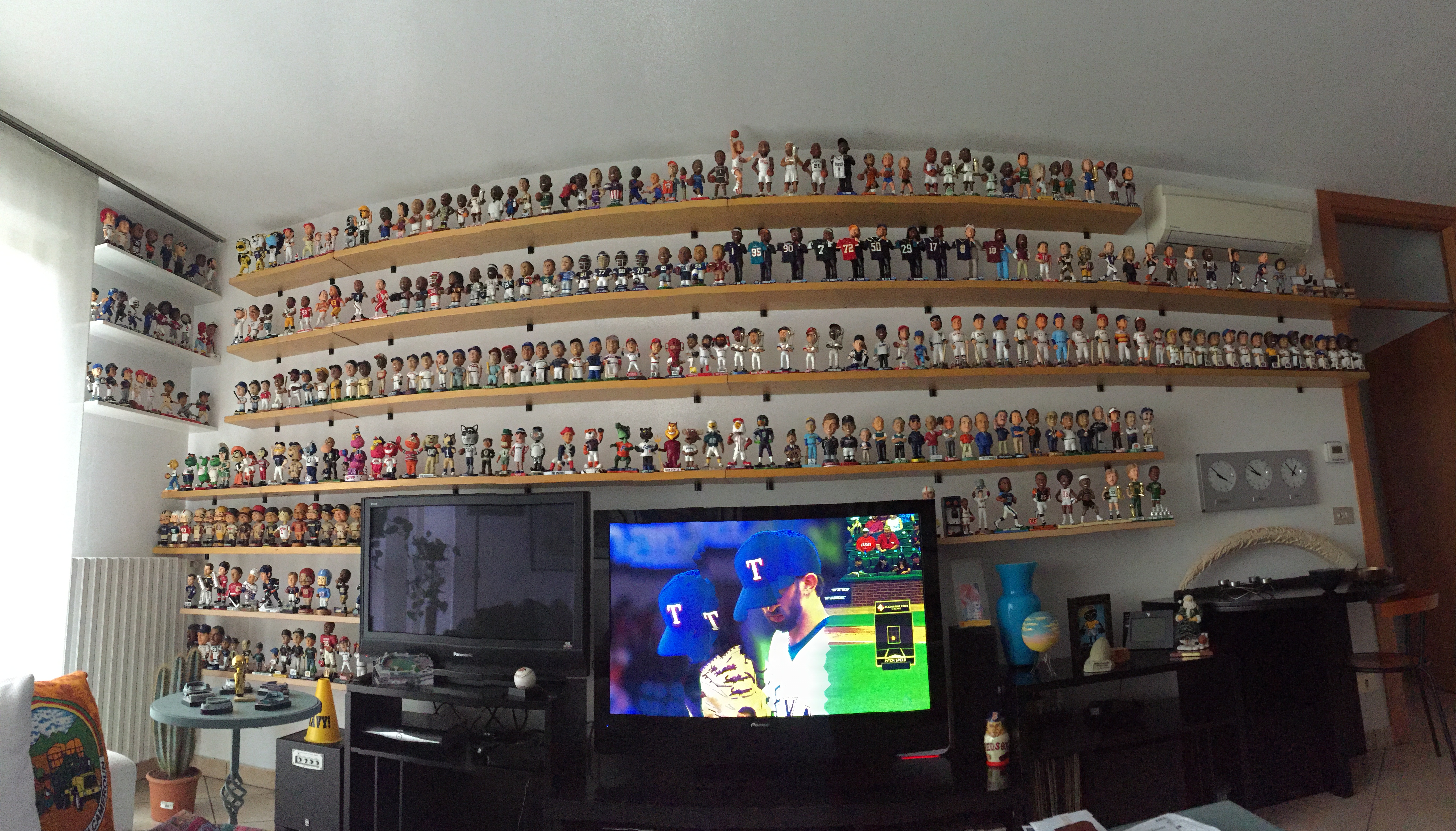 Description: Massimo started with Jim Thome on Sept.11, 2002, at the Jake. He was touring the Midwest and saw it in the souvenir stand, loved it and bought it. After that it became a tradition to buy a bobblehead in every sports venue he visited.
Location: Meda, Italy
Year Collection Started: 2002
Number of Individual Bobbleheads: 294
Favorite Bobbleheads: Larry Bird with 3 O'Brien Trophys, Jack Kerouac as a football player, Slider (Indians Mascot) 25th Birthday
Most Wanted Bobblehead: Johnny Pesky with his Pole, Steve Horgan (Boston Bullpen Cop)
Other Information: Over 31 years Massimo has visited 49 Major League Ballparks, past and present of course, 38 NFL stadiums and 35 NBA arenas, not to mention 44 arenas and 31 stadiums for college basketball and college football games. He was obviously addicted and once he had visited all the pro stadiums, he started adding more bobbleheads by buying them online! Massimo is now closing in on 300 bobbleheads, all of them sports bobbleheads with one exception (Ronald Reagan). Living in Italy, he can only buy them when he visits the US as shipping and customs would make it very expensive otherwise! Massimo hopes to keep it going…even though he's running out of walls!