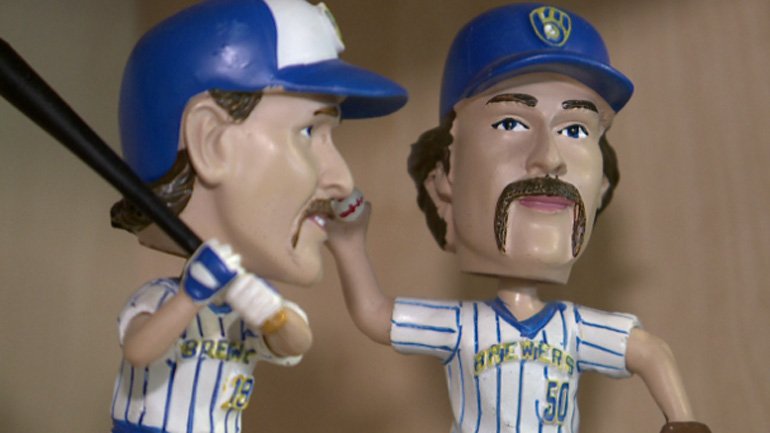 MILWAUKEE — The success of the Milwaukee Brewers, who have made it to the postseason, means big business for bars, restaurants and hotels in the Brew City, and FOX6 News found one entrepreneur who can't help but nod his head in excitement.
"People go crazy for bobbleheads here," said Phil Sklar, co-founder & CEO of the National Bobblehead Hall of Fame and Museum. "We have about 6,500 unique bobbleheads here. It's the world largest collection and the only museum dedicated to bobbleheads in the world."
Located in the Third Ward, the museum is really for fun. Sales of the bobbleheads Sklar and his business partner produce, pay the bills — and they hit a homer this year.
"Yeah, the Yelich one is going quick. So is Cain. Really, all the Brewers are doing really well right now," said Sklar.
The Milwaukee company is the only producer of a Christian Yelich bobblehead in a Milwaukee Brewers' jersey. Much like the outfielder's batting average — sales are off the charts.
"Wisconsin loves their bobbleheads," said Sklar.