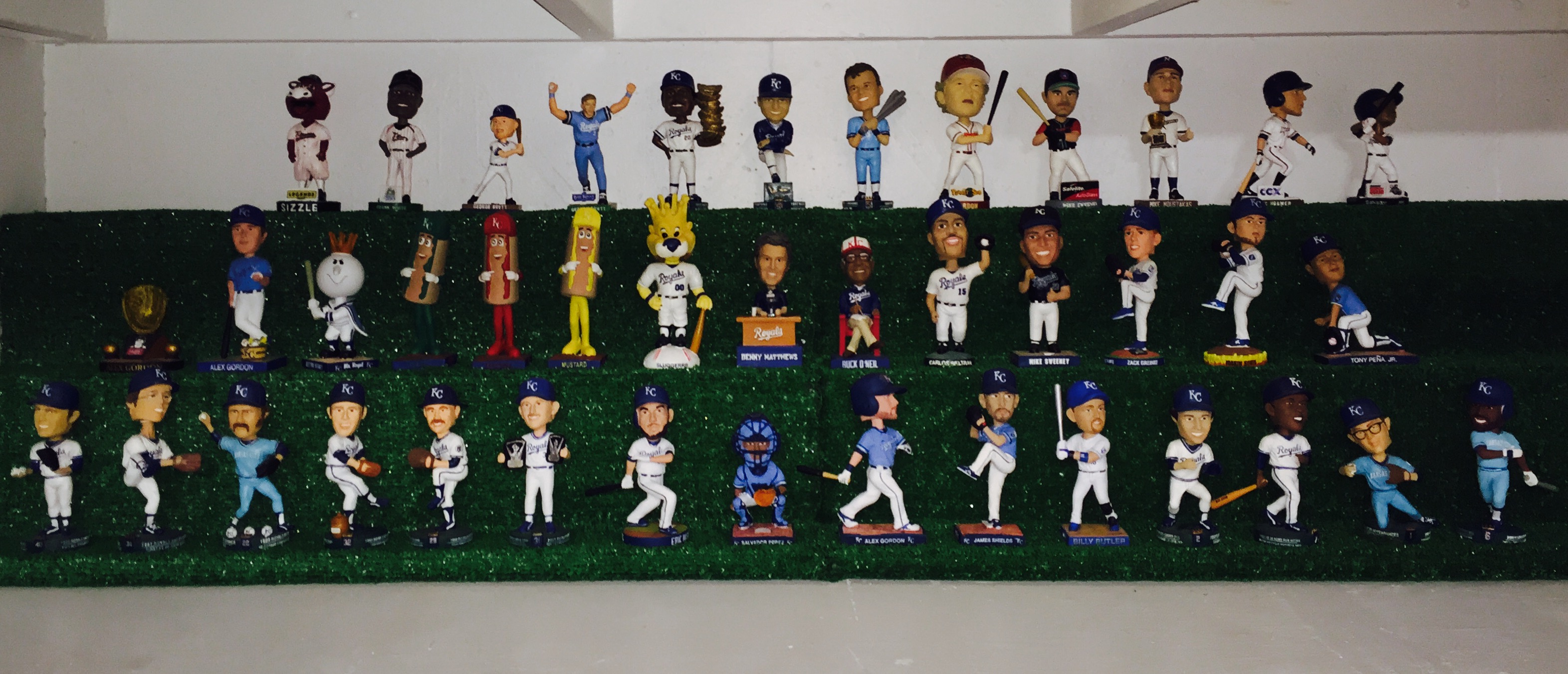 Description: Anthony has one of the largest Kansas City bobblehead collections in the world. He is a big fan of all the Kansas City professional teams and is a season ticket holder to both the Kansas City Chiefs & Kansas City Royals, as well as a Kansas Jayhawk alumnus. Anthony started collecting in 2003 when the Kansas City Royals gave out a Carlos Beltran bobblehead to the first 25,000 fans. He was excited by the promotion because he felt the Royals were saying this is our best player and he represents the city and our team. Go figure, it rained and the game/promotion was rescheduled. Nonetheless, from that point forward Anthony had only one mindset and that was to collect all the Kansas City stadium bobblehead giveaways he could find.
Location: Kansas City, MO
Year Collection Started: 2003
Number of Individual Bobbleheads: Coming soon!
Favorite Bobbleheads: Coming soon!
Most Wanted Bobblehead: Coming soon!
Other Information: Anthony can now confirm that he has all the SGAs for the Royals, Chiefs, Wizards/Sporting KC, and even Comets. He recently switched his focus to minor league versions of current Royals. Unfortunately, he has completed that conquest as well. Now Anthony finds himself missing the chase of finding a rare bobble. He has attempted to collect the minor league teams in Kansas City but this process is far more difficult because they give them out so frequently and just to the first 1,500 fans. However, Anthony was able to get four of the hockey franchise (Missouri Mavericks) and two of the baseball franchise (Kansas City T-Bones).