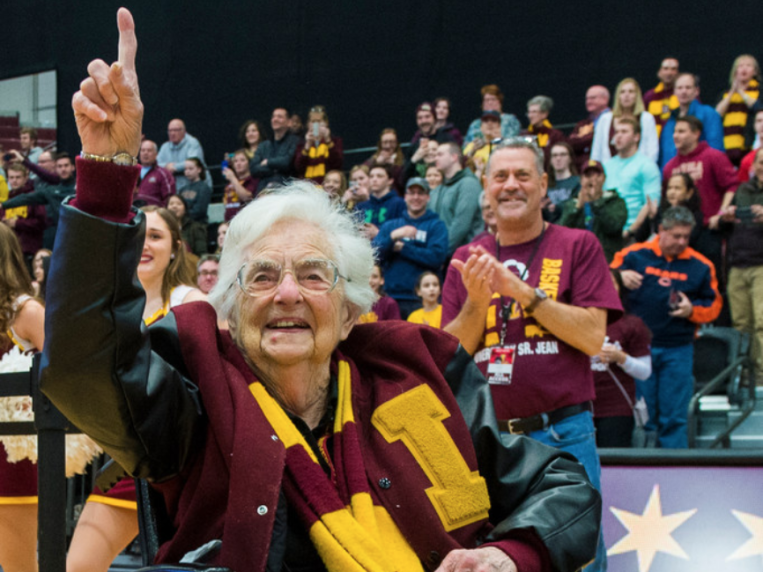 March and college basketball may be over, but the love for Sister Jean Dolores-Schmidt is still alive and well.
Sister Jean's bobblehead continues to the best-selling bobblehead of all time. As of Friday, nearly 17,000 units have been purchased, according to ESPN.
It became the best-selling bobblehead in Bobblehead Hall of Fame history within its first 40 hours of sales, which meant that not even the combined forces of Clemson's Dabo Swinney and Deshaun Watson can outperform 98-year-old Sister Jean.
Production of the Sister Jean bobblehead has begun, according to ESPN. Orders are expected to meet the June delivery timeline. Each bobblehead will be individually numbered, according to the report.
A portion of the proceeds from the bobblehead sales, which are priced at $25 per bauble, will be donated to the Sisters of Charity of the Blessed Virgin Mary and the Loyola Athletic Fund.