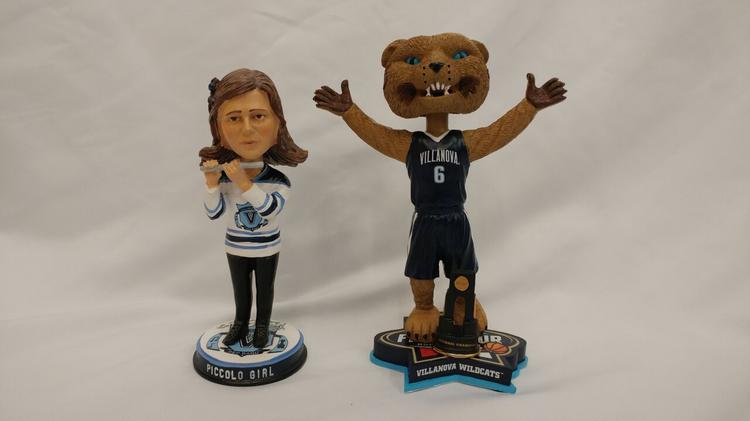 Villanova's Men's Basketball Championship Honored with Wildcat Bobblehead By Mark Hostutler
Life has been a dream for Villanova's men's basketball team since winning the national championship seven months ago. The cherry on top is finally receiving a celebratory bobblehead, writes Alison Burdo for the Philadelphia Business Journal.
The National Bobblehead Hall of Fame and Museum has unveiled its latest creation, 'Nova mascot Will D. Cat standing next to a replica of the National Championship Trophy.
This is not only a great honor but marks a significant turnaround in the team's fortunes. Last year, the team's bobblehead was Piccolo Girl, created after the team was knocked out of the tournament. It honored Roxanne Chalifoux, who was captured on camera crying and playing her piccolo as the team made its early exit.
"It was great working with Roxanne last year, creating the Piccolo Girl bobbleheads, and after the heartbreak of last year, this was such a fitting ending," said Phil Sklar, CEO of the National Bobblehead Hall of Fame and Museum.
Fans will have to be quick, though, as there are only 504 of the individually numbered bobbleheads available.