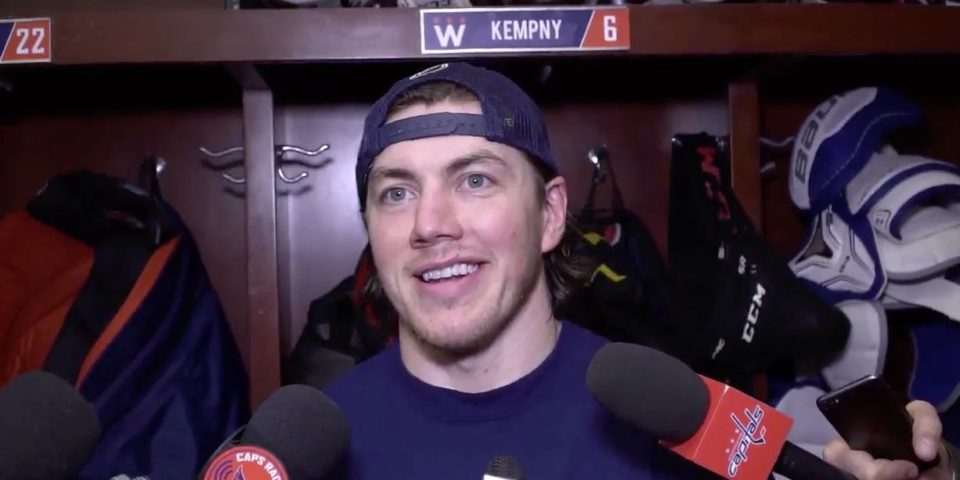 TJ Oshie on his bobblehead celebration: 'It's kind of embarrassing that you guys saw that' By Ian Oland
Capitals forward TJ Oshie has been on a tear lately, and he had some fun after scoring his fourth goal in as many games.
As Oshie skated to the Capitals bench, he wobbled his head back and forth like a bobblehead. This was notable because Tuesday night also marked Oshie's first bobblehead giveaway as a Capital.
"It's kind of embarrassing that you guys saw that," a mortified Oshie said to the press after the game.
"I'll have to blame Tom for that one," Oshie said. "I think me and him were the first two guys in the locker room who got here for the game and he mentioned something about it. I was looking right at Tom when I did it."
Oshie was then pressed if he felt pressure to have a good game since it was his bobblehead night.
The Capitals forward laughed and shook his head.
"Um! I guess? I don't know. Not really?" Oshie responded.
"That just gives me maybe a little extra pressure just to go out there and work hard," Oshie continued. "But other than that, this time of year is the exciting time. The bobblehead night amplifies it just a little."
I'm also happy to report that Devante Smith-Pelly also wobbled his head towards Tom Wilson at the bench.