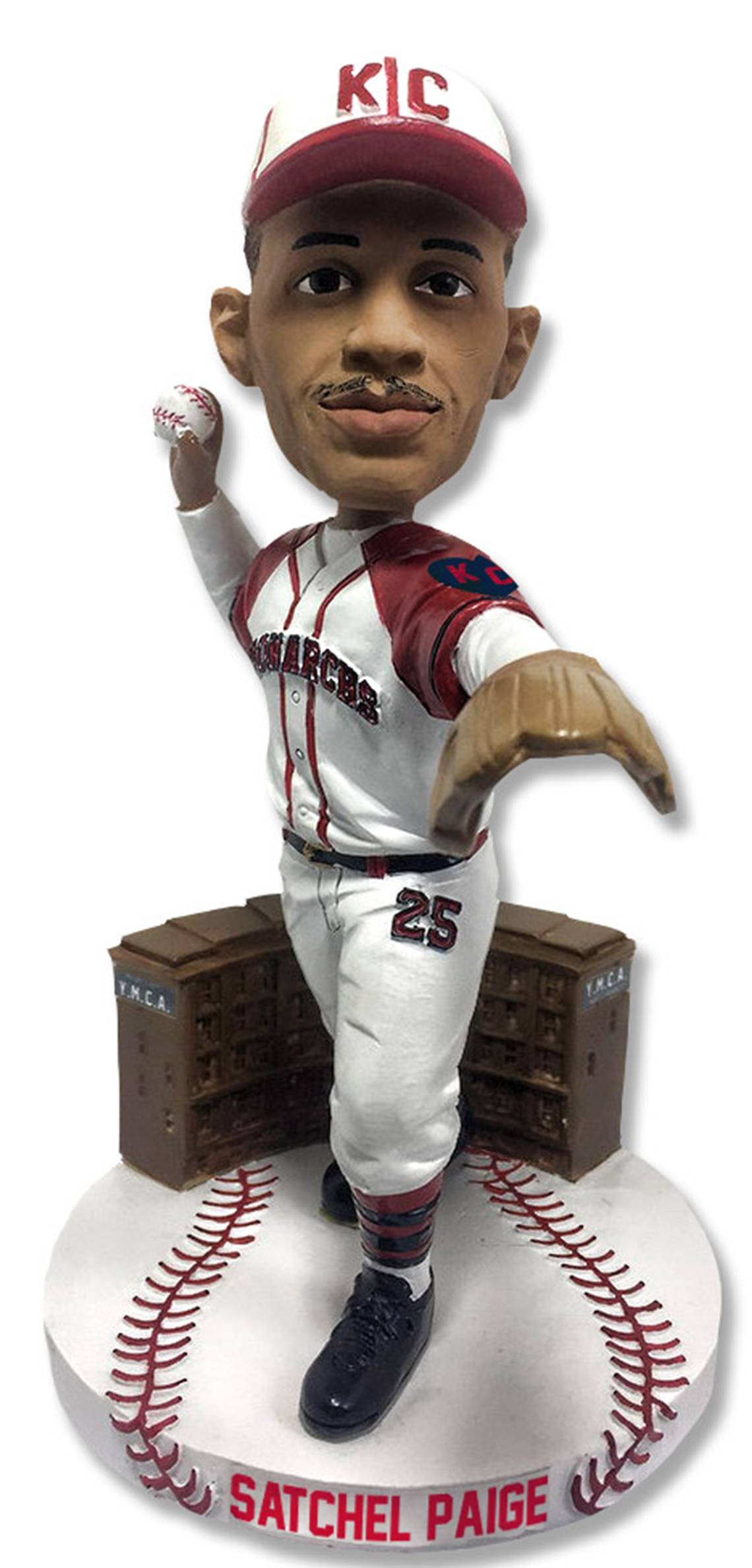 To mark the upcoming centennial of baseball's Negro National League, which was born in Kansas City, organizers hope to commemorate an honorary team of the league's best players with a series of special bobbleheads.
As an example, the first one, featuring pitcher Satchel Paige of the Kansas City Monarchs, already has been produced.
The Paige bobblehead stands in mid-pitch on a baseball-shaped base in front of a replica of the Kansas City YMCA at 18th Street and the Paseo, where the Negro National League was organized by Rube Foster on Feb. 13, 1920.
Production of the rest of the licensed, limited-edition bobbleheads will depend on a Kickstarter campaign launched Wednesday by the National Bobblehead Hall of Fame and Museum and the organization Dreams Fulfilled, which was formed to promote the Negro League centennial.
"The Negro Leagues Centennial Team series will bring long overdue recognition to players who were not only among the best to play the game, but also early civil rights pioneers who helped pave the way for integration in baseball and the country," Dreams Fulfilled founder Jay Caldwell said in a statement.
The Kickstarter campaign seeks to raise $10,000 by Jan. 7. Donors may give any amount, but contributors of $20 or more will get first dibs and better pricing for the bobbleheads, which will be individually numbered up to 2,020.
The bobblehead series is licensed by the Negro Leagues Baseball Museum at 18th and Vine in Kansas City, where President Bob Kendrick and Caldwell on Wednesday announced the African-American and Hispanic players selected for the Centennial Team and who played between 1895 to 1947, when jackie Robinson became the first African-American in the major leagues.
"This is really important because not only is it a way to perpetuate the legacy of the Negro leagues but its such a tremendous way to educate the public about these legendary athletes who the majority of people have no idea about," Kendrick said.