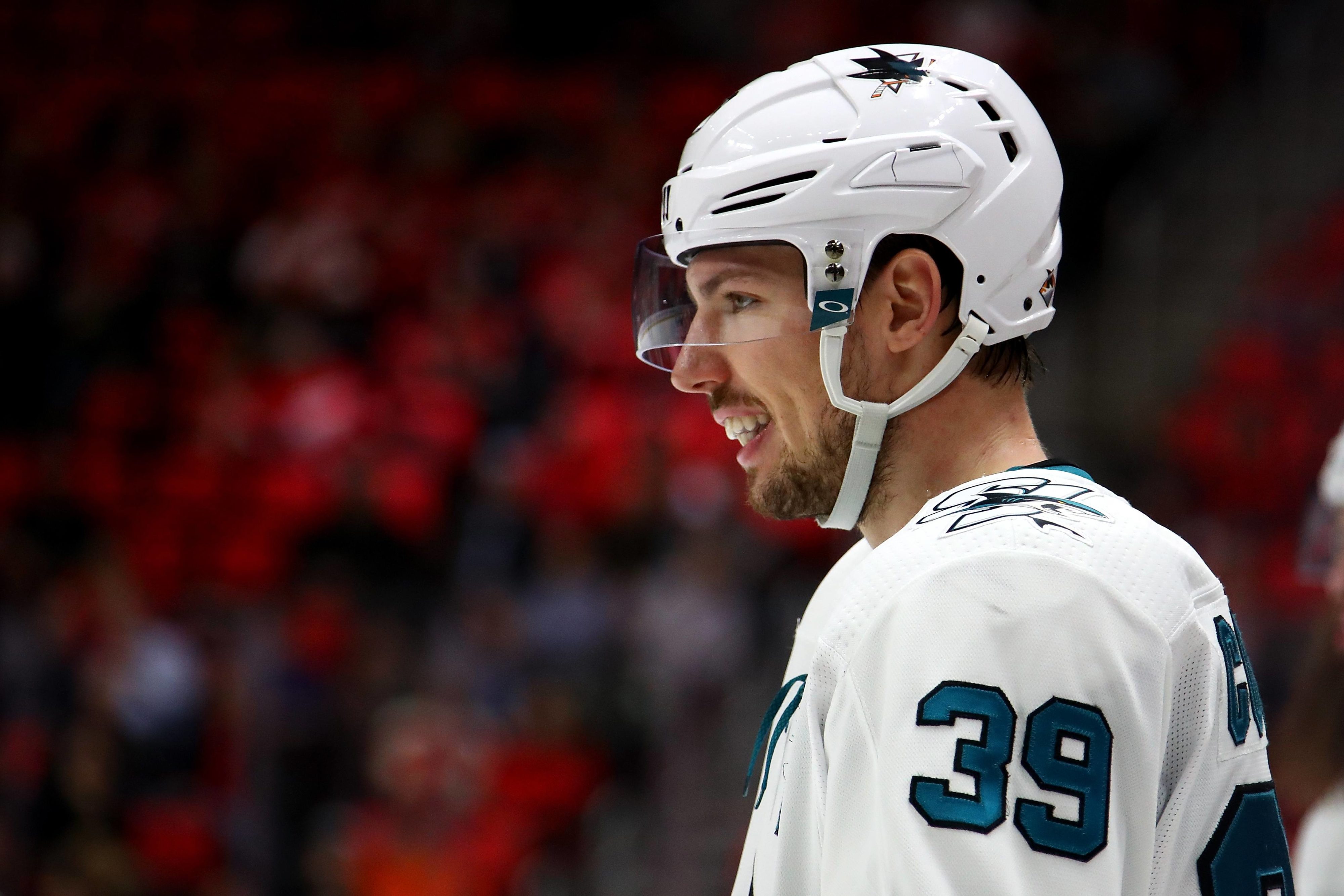 San Jose Sharks fans who took home Logan Couture bobbleheads earlier this month were provided some instructions printed on the side of the box. Download the Sharks + Sap Center mobile app, go to the augmented reality tab, and point the phone toward the base of the bobblehead.
The special content is then unlocked, with video of the Sharks star Couture providing first-person point of view video of his gameday preparation. Fans got a unique look, and the team learned a lot as well.
"How could we take it the next level where it's not something just to put on the shelf, that it could live on and be more dynamic?" Doug Bentz, Vice President of Marketing and Digital for the Sharks, said of the team's thinking behind the bobblehead.
Bentz said the team has talked internally about augmented reality for nearly two years as a way to improve the fan experience. It had already partnered with immersive media platform Zeality on virtual reality and 360-degree experiences, and AR was the next step. The team also has been known to give away bobbleheads that were different in many ways.
Before the Couture bobblehead was given away on Feb. 10, the Sharks intentionally kept the AR capabilities of the bobblehead under wraps in order to reward those that came to the game and provide them with a "wow moment" in the form of exclusive content.
The Sharks found that instead of fans using the AR features in venue, they took it home and spent time figuring out the technology instead. About 3,000 unique users accessed the Couture content out of the 17,000 bobbleheads that were distributed, according to Bentz. For those that didn't give it a try, the team is also planning to send a push notification for game attendees to remind them that the AR experience is available via the mobile app.