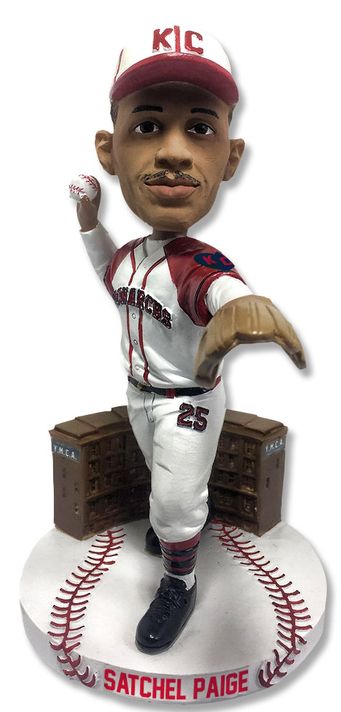 The National Bobblehead Hall of Fame Museum in Milwaukee is taking on a new challenge with a Kickstarter campaign aimed at producing a series of officially licensed bobbleheads to commemorate the 100th anniversary of the Negro National League.
The museum has committed to fashioning a bobblehead for 32 Negro Leagues alumni – 30 players, one manager and one owner – and the project has expanded as it continues to exceed its goals.
Phil Sklar, the co-founder and CEO of the museum, initially set a goal of $10,000 to help fund the series (he estimates the total costs will be $100,000) and coordinated with the Negro Leagues Baseball Museum's announcement of its All-Centennial Team in December. When the donations began to escalate well beyond that goal, the organization announced plans to produce the first Milwaukee Bears bobblehead if reaching $60,000. The bobblehead will portray Baseball Hall of Famer Pete Hill, a player-manager for the Bears during the team's lone year of existence.
With the Kickstarter now at $58,000, the museum has fixated on another "stretch" goal to further enhance its commemoration of the Negro Leagues. (Update:As of Friday evening, Sklar said the $60,000 mark has been reached thanks to a pledge from Milwaukee Admirals owner Harris Turer.) Sklar said he now wants to host a Negro Leagues Centennial Exhibit in Milwaukee in 2020 following the exhibit at the Negro Leagues Baseball Museum in Kansas City.
"We have already secured a commitment to have a significant number of artifacts on loan, and we would also work with the Negro Leagues Baseball Museum to incorporate their traveling exhibits," Sklar said, adding that the next goal would be $80,000 and all Kickstarter backers would receive a commemorative ticket for the exhibit.