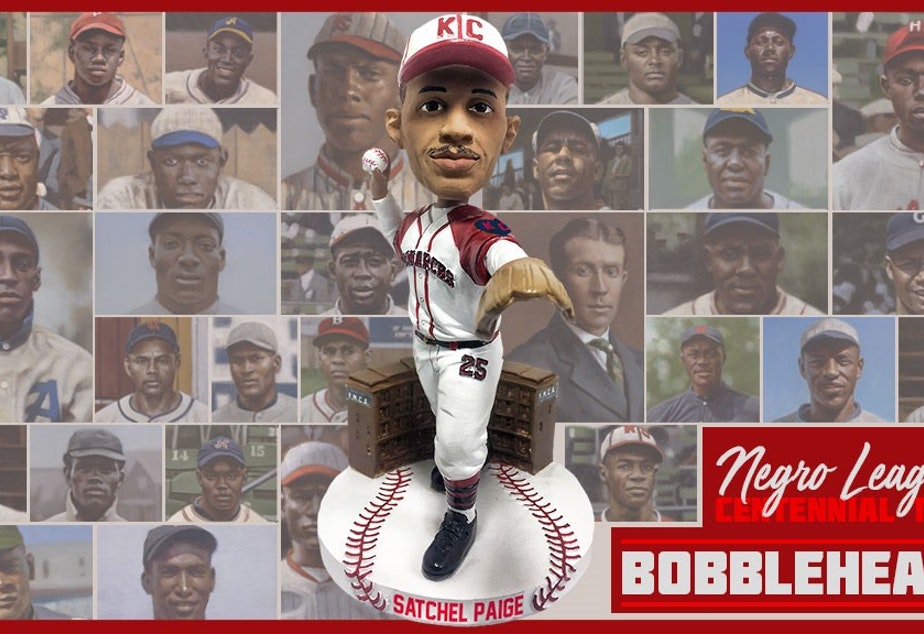 Bobbleheads of Negro leagues players are the focus of a history campaign by a Kirkland baseball fan.
Jay Caldwell is raising money to create some of the first-ever bobbleheads of black baseball players who were prevented from joining Major League Baseball by segregation laws of the 1920s and '30s.
"Most of the players in the Negro leagues have never had a bobblehead made of them," Caldwell said. "We thought something like this would attract baseball fans, attract people who've wanted to discover the Negro leagues."
His organization, negroleagueshistory.com, is launching a series of bobbleheads to lead up to the Negro leagues centennial in 2020. It's an effort alongside the National Bobblehead Hall of Fame and the Negro Leagues Baseball Museum.
Instead of listing off baseball statistics, the bobblehead statues are paired with civil rights stories reflected in each player's life.
Caldwell plans to make the first bobblehead available in January. It depicts Satchel Paige, a pitcher who Caldwell says paved the way for Jackie Robinson to join Major League Baseball as the first African-American player.
If Caldwell's fundraiser is successful, he says they'll make a bobblehead of the only woman in the Baseball Hall of Fame: Effa Manley, who co-owned the Newark Eagles and advocated for fair compensation for African-American players who joined the MLB.