From LancasterOnline by Mary Ellen Wright
Two sports figures with local ties are being immortalized with bobblehead dolls to be given out during Lancaster Barnstormers baseball games this month.
Pro golfer Jim Furyk, who grew up in Manheim Township, is being honored at Clipper Magazine Stadium this Saturday.
Olympic figure skater and NBC skating and fashion commentator Johnny Weir, who spent his early years in Quarryville, will be honored Friday, July 31.
The bobbleheads will be available to the first 1,000 fans who enter the stadium.
Johnny Weir will be at the stadium on the 31st. Tony DeMarco, the Barnstormers' vice president of fan experience, said he hopes Weir will throw out the first pitch of the game against the Somerset Patriots. The theme of the evening will be Christmas in July
On Saturday, Furyk will be playing in the British Open golf tournament at St. Andrews in Scotland, and, therefore, won't be at Saturday's game against the York Revolution. The theme of Saturday's game is Golf Night.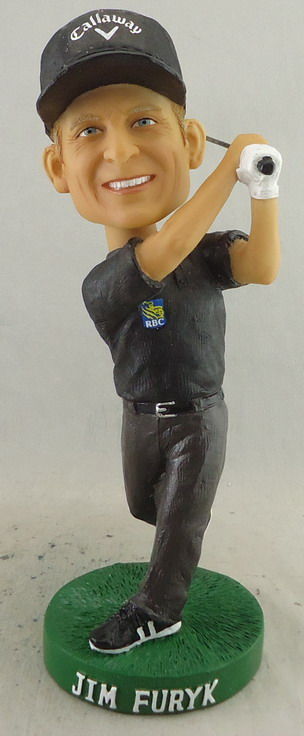 Furyk, who won the U.S. Open in 2003, graduated from Manheim Township High School and played junior golf at Meadia Heights Golf Club in Lancaster. He turned pro in 1992; has played in many major PGA tournaments; and has placed in the top five in The Masters and the PGA.
DeMarco said the box containing Furyk's bobblehead will be filled with information and statistics about his golf career.
Weir is a three-time U.S. national champion in men's figure skating. He skated in the 2006 and 2010 Winter Olympics (finishing fifth and sixth, respectively) and won a bronze medal at the World Figure Skating Championships.
He and Olympic gold medalist Tara Lipinski were skating commentators for NBC at the 2014 Olympics, and have been named the lead figure skating broadcast team for the 2018 Winter Games in South Korea.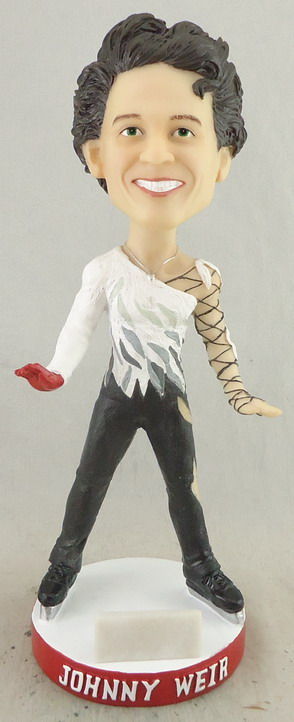 The team has also done fashion commentary for events from the Oscars to the Kentucky Derby, and were part of the pre-game broadcast team at this year's Super Bowl.
Weir has been touring Asia with other top-ranked skaters as part of the Fantasy on Ice show.
At this Saturday's game, DeMarco said, $4 from every adult Barnstormers ticket will go to the Jim and Tabitha Furyk Foundation. The organization, set up by Furyk and his wife, funds a variety of community projects in northern Florida.
DeMarco said Furyk autographed a Masters Tournament flag that will be auctioned off at the game. Golf Night activities include a miniature golf hole, along with local golfers participating in marshmallow golf and golf-ball juggling.
At the game July 31, partial ticket proceeds will go toward A Week Away, a local organization that funds respite weeks for people with life-threatening illnesses and their families. DeMarco said Christmas activities for the evening are still being finalized.
He said videos featuring highlights of Weir's career will be shown during the game.
The Weir and Furyk bobbleheads join a pantheon of local figures whose likenesses have been given out at previous Barnstormers games.
They include Robert Fulton, John Piersol McCaskey, Thaddeus Stevens and President James Buchanan, all historical figures with ties to Lancaster County.
DeMarco said the local bobbleheads have been very popular and are often all given away within the first 15 minutes after the gates open at Barnstormers games.