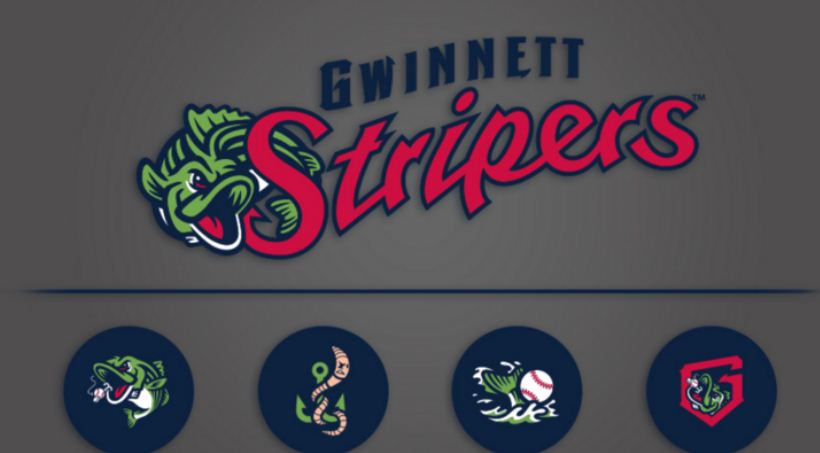 The Atlanta Braves' top farm team has a new name, and some new promotions, for the 2018 season.
The Gwinnett Stripers, the AAA team formerly known as the Gwinnett Braves, will have 12 post-game fireworks displays, four bobblehead giveaways and numerous other promotions and theme nights at Coolray Field.
Fireworks will follow games on April 12 (Opening Night), April 27, May 12 (Star Wars Night), May 28 (Memorial Day), June 9 (Superhero Night), June 22, July 4 (Independence Day), July 6, July 20, Aug. 3, Aug. 17 and Sept. 1.
The Stripers will give away four unique bobbleheads to the first 2,500 fans attending games on April 14, May 12, June 9 and July 21. Those giveaways include:
Stripers "Fishtail" Bobble (April 14) – A twist on the conventional bobblehead, this bass modeled after the Stripers primary logo features a bobbling tail.
Ozzie Albies "Star Wars" Bobblehead (May 12) – 2017 International League All-Star Ozzie Albies' bobblehead is the highlight of Star Wars Night.
Ronald Acuña "Superhero" Bobblehead (June 9) – 2017 Baseball America Minor League Player of the Year and Atlanta Braves' No. 1 prospect Ronald Acuñabecomes truly incredible for Superhero Night.
Mike Foltynewicz Bobblehead (July 21) – Atlanta Braves' starter Mike Foltynewicz, a member of the Gwinnett pitching staff in 2015 and 2016, is immortalized in bobblehead form.