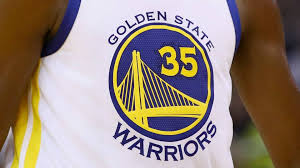 OAKLAND, Calif. —  Former Warriors coach and player Al Attles, a current ambassador for the franchise, is hospitalized and will miss Friday night's game when the defending champions are celebrating his nearly six decades of contributions to the organization.
Warriors spokesman Raymond Ridder said Thursday that the beloved Attles, who turns 81 on Nov. 7, is doing fine and will return to Oracle Arena as soon as he can in the near future. Details of his condition were not disclosed, the team said.
The Warriors will continue with their plans to honor him during Friday's home game against the Washington Wizards. Attles bobblehead dolls will be a giveaway and players will wear shooting shirts featuring his likeness.
He is a longtime staple at games with a regular seat on press row high above the court in Oracle Arena, though Attles missed a stretch of time last season when he was not well. He returned to see Golden State win the franchise's second championship in three years against Cleveland.
Attles is in his 58th year with the Warriors, having played in Wilt Chamberlain's 100-point game on March 2, 1962 . He coached the Warriors to the 1975 title, then watched as Stephen Curry and Co. won 40 years later in 2015.
Attles scored 17 points on 8-for-8 shooting for the Philadelphia Warriors during Chamberlain's 100-point performance. Attles coached Rick Barry the day he scored 64 against Portland on March 26, 1974.
He then loved witnessing Klay Thompson score a career-best 60 points in three quarters in a 142-106 victory over Indiana last December – the highest Warriors scoring performance since Barry's.
A fifth-round draft pick by the Warriors in 1960, Attles was honored during the postseason in June along with Hubie Brown as co-recipients of the 2017 Chuck Daly Lifetime Achievement Award from the National Basketball Coaches Association.