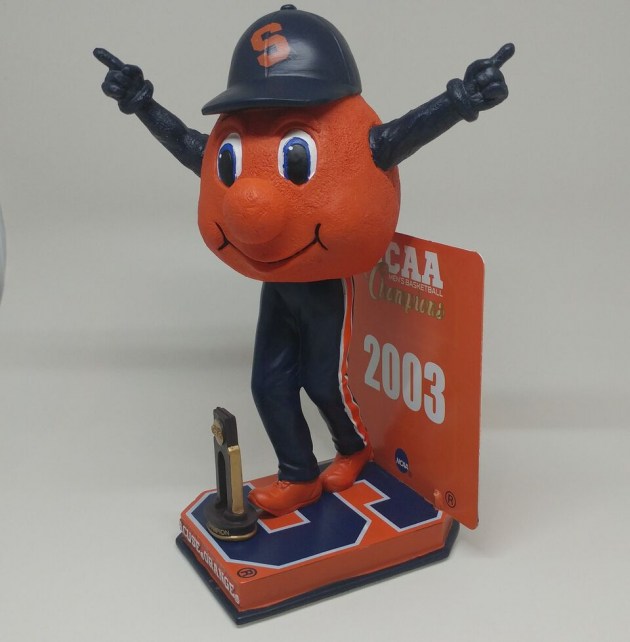 The National Bobblehead Hall of Fame is honoring the Syracuse Men's Basketball 2003 National Championship. With March Madness looming the release of this series of College Basketball Championship Bobbleheads couldn't come at a better time.
Each school has the image of their current mascot and each is numbered to a limited number of only 216. Phil Sklar is the co-Founder and CEO of the National Bobblehead Hall of Fame and he says, "These bobbleheads are the perfect way for fans to commemorate their favorite school's championships, and what better time than March to celebrate those memories. We designed these to be the ultimate memento for each of the school's biggest fans."
Syracuse defeated Kansas in their only Men's Basketball Championship in New Orleans. They won by a score of 81-78. It was Hakeem Warick who made up for his missed free throws that would have sealed the victory when he blocked a potential game tying Kansas 3-pointer.