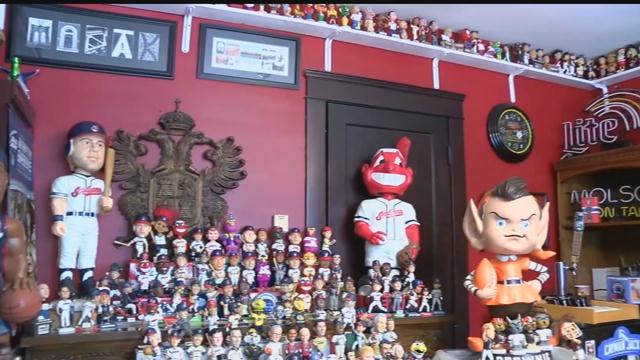 Dying Man Donates Bobbleheads to Museum in Milwaukee By Dying Ma
Milwaukee's quickly becoming a hub for bobbleheads, and today a unique donation is headed to the brew city.
A man living in Cleveland is gifting his entire collection more than 1500 of bobbleheads, to the National Bobblehead Hall of Fame and Museum in Milwaukee.
The co-founder and CEO of the museum said they get donations from around the world, but this one is different.
It's bittersweet because the donor is dying after complications with colon cancer.
Today's shipment of 14 boxes is just the first.
Another 12 boxes will arrive Thursday or Friday.
Related Posts
Tyler Trent Purdue Bobblehead with a Cause Available for Pre-order Bobblehead featuring Tyler Trent is now available for pre-order in the National Bobblehead HOF and Museum Online Store. Milwaukee, WI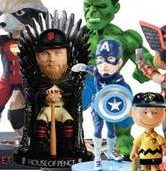 Pop-culture brands drive MLB promotions By David Broughton Charlie Brown, Darth Vader, Captain America and Lord Snow are packing 'em in at the ballpark. Or at least they did in 2017. More accurately, the
Work coming along on world's largest bobblehead and it's twin statue right here in Ohio