Donald Trump Mug Shot Bobblehead Unveiled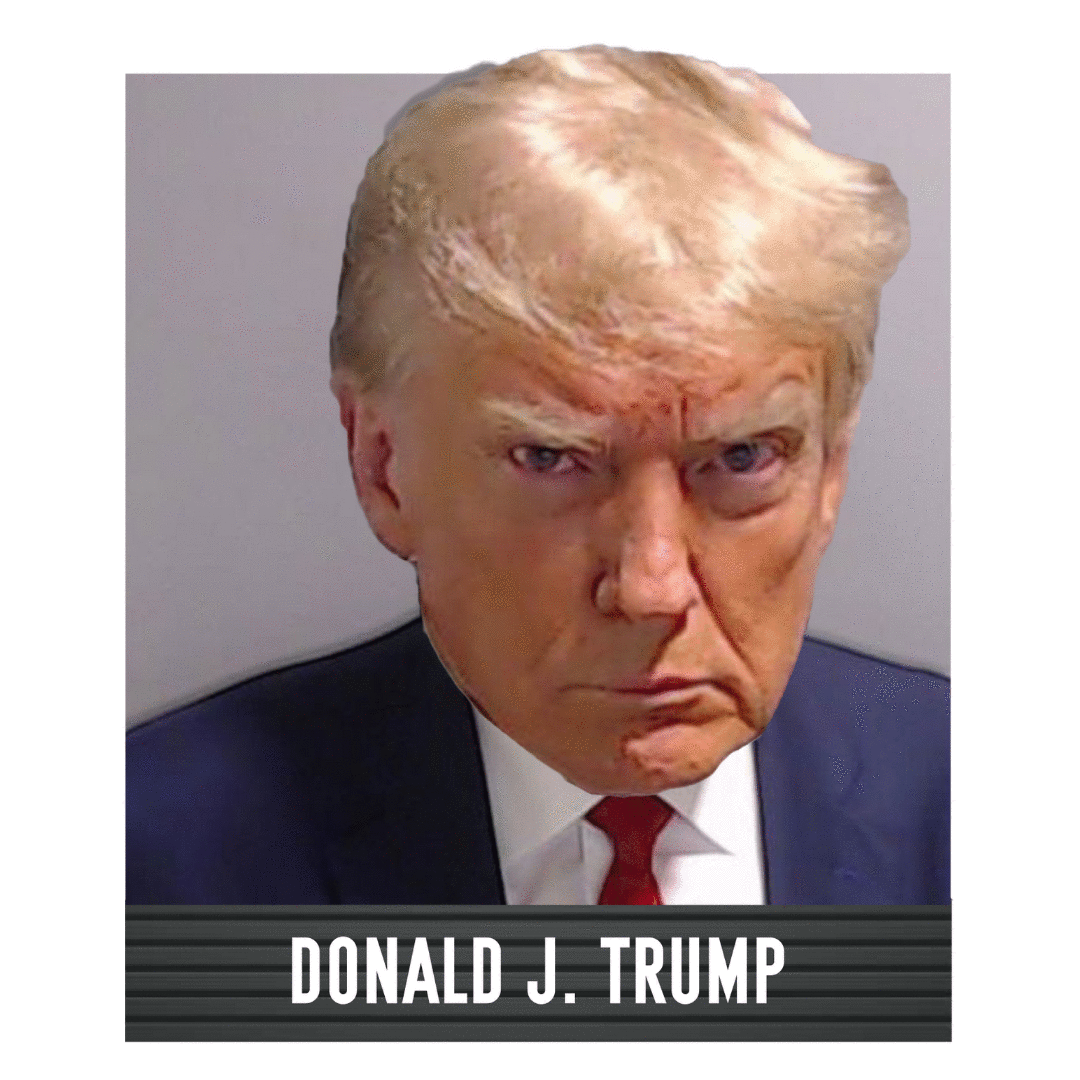 MILWAUKEE – Today, the National Bobblehead Hall of Fame and Museum unveiled a Donald Trump Mug Shot Bobblehead following his arrest in Georgia for charges related to his efforts to overturn the state's 2020 election results. The former President of the United States had a booking photo taken at Atlanta's Fulton County Jail on Thursday, August 24th, and was released on bail. The special edition bobblehead is being produced by the National Bobblehead Hall of Fame and Museum.
The Trump bobblehead features the former president's unsmiling, scowling mug shot on a base bearing his name. Glaring into the camera, Trump's brow is furrowed, his jaw clenched, and his red tied knotted tightly. Each bobblehead will be individually numbered and they are only available through the National Bobblehead Hall of Fame and Museum's Online Store. The bobbleheads, which are expected to ship in January, are $30 each plus a flat-rate shipping charge of $8 per order.
On Thursday evening, August 24th, former President Trump turned himself in for arrest and processing at Atlanta's Fulton County Jail after being indicted along with 18 others for attempting to overturn the 2020 election results in Georgia. Unlike the three other criminal cases in which Trump was indicted, arrested, and arraigned, the former president was obliged to pose for a mug shot at the jail, as were all those charged with crimes stemming from the election plot. His bond had been set at $200,000, and he used Foster Bail Bonds LLC to pay it, according to reports.
After being booked, Trump, who remains the leading candidate for the Republican presidential nomination, made a statement to the press gathered at Atlanta Hartsfield-Jackson International Airport: "I really believe this is a sad day for America. This should never happen. If you challenge an election, you should be able to challenge an election. I thought the election was a rigged election, a stolen election, and I should have every right to do that."
It was Trump's fourth arrest since April when he became the first former president in U.S. history to face criminal charges. His previous appearances in New York, Florida, and Washington, D.C. attracted enormous media attention with news helicopters tracking his every move. Trump and his campaign team wasted little time using the mug shot for fundraising purposes, posting it on X, the site formerly known as Twitter, as well as his own social media platform, Truth Social. The X post was Trump's first in more than 2½ years, after his account was banned following the January 6th, 2021, attack on the U.S. Capitol by his supporters. Trump also put the mug shot photograph on his campaign website alongside an appeal for donations, claiming he had been "arrested despite having committed no crime."
"Whether you are a Donald Trump backer or detractor, the first mug shot of a former president is a historic moment that deserves a bobblehead," National Bobblehead Hall of Fame and Museum co-founder and CEO Phil Sklar said. "The mug shot will likely be one of the most iconic images and a bobblehead commemorating the moment is sure to be popular!"
About the National Bobblehead Hall of Fame and Museum:
The National Bobblehead Hall of Fame and Museum, which is located at 170 S. 1st St. in Milwaukee, Wisconsin, opened to the public on February 1st, 2019. The HOF and Museum also produces high quality, customized bobbleheads for retail sale as well as organizations, individuals, and teams across the country. Visit us online and on Facebook, Twitter and Instagram.