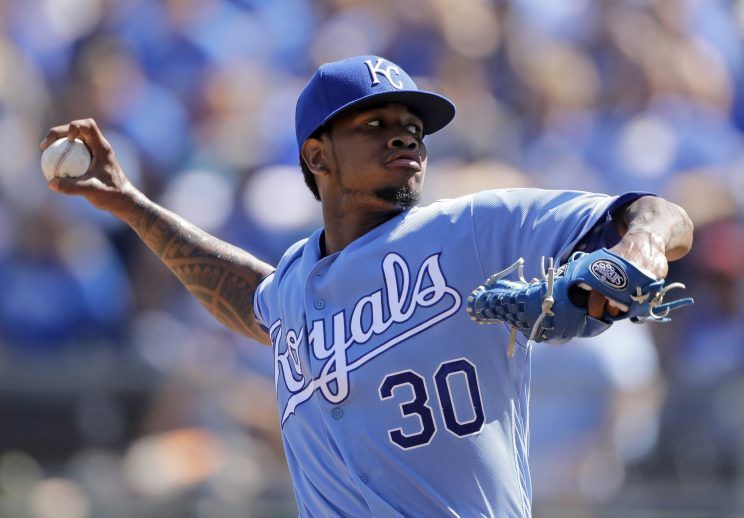 Since Kansas City Royals pitcher Yordano Ventura died in a car accident a week ago at age 25, stories of his kindness and his spirit have been pouring out. But that's not all: his death is inspiring kindness in others as well.
Someone shared this story on Twitter early Friday morning, and it's about a Royals fan trying to sell his Yordano Ventura bobblehead, but ending up doing something different instead.
@cdotharrison A guy I work with had a Yordano Ventura bobblehead doll. He put it on ebay for $100 yesterday buy it now. It sold right away..

— Brady Sisk (@theWook33) January 27, 2017
@cdotharrison He went to get the address to mail it & noticed it was:

Kauffman Stadium
ATTN: Danny Duffy
One Royal Way
KC, MO 64129
— Brady Sisk (@theWook33) January 27, 2017
This story is full of kindness. Danny Duffy was looking to pick up a few pieces of Yordano Ventura merchandise he could give to Ventura's mom, and encountered a Royals fan on eBay who was selling his Ventura bobblehead. So the Royals fan decided just to give Duffy the bobblehead when he saw who was buying it. That's a lovely gesture that Duffy won't forget, and hopefully the seller takes Duffy up on his offer to send him a piece of autographed memorabilia.